Absolute Raymond Christmas !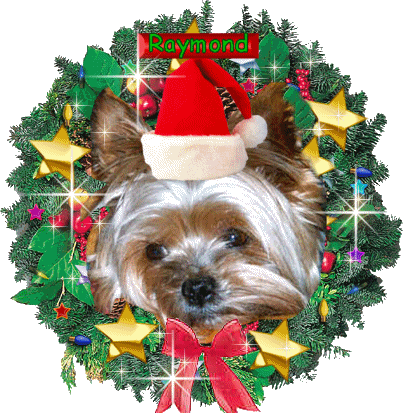 Merry Christmas from me little Yorkie Raymond !!!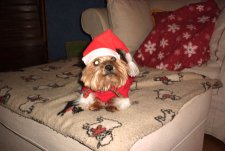 I´m the little Yorkie Santa Raymond !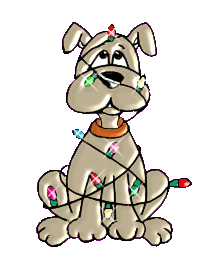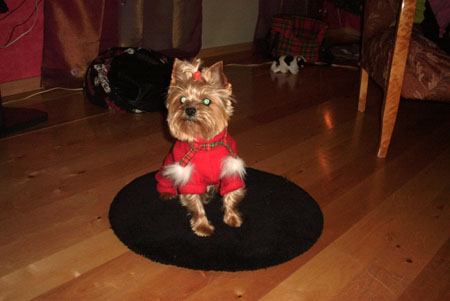 I just LOVE Christmas !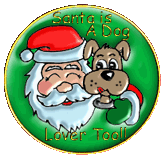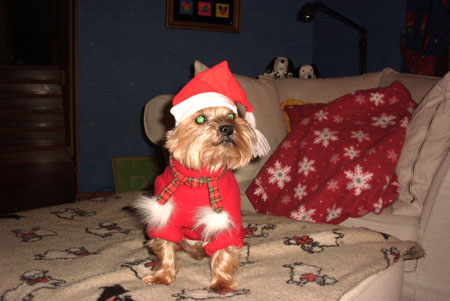 Cool Christmas outfit, don´t you think so !?!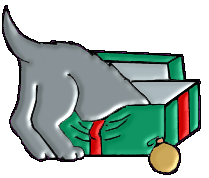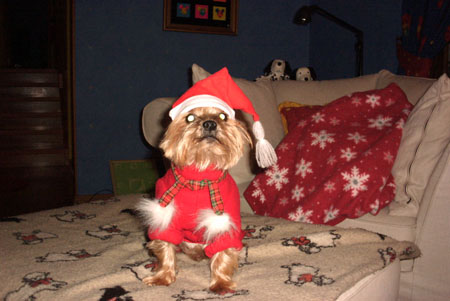 I´m such a cool x-mas dude.......!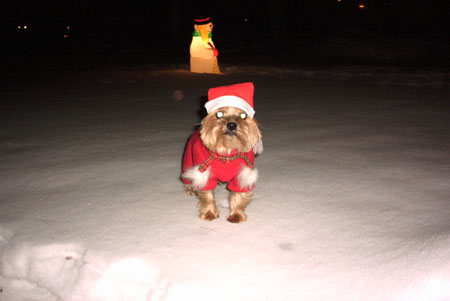 I´m dreaming of a White Christmas..lala..laa !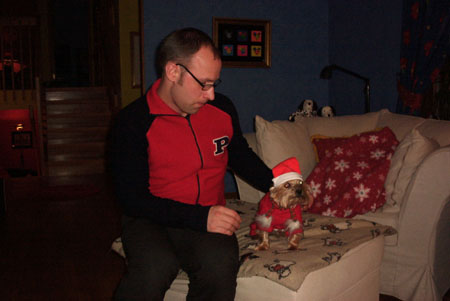 Dad, what are we doing !?! We look kind of "gay" here....hehee !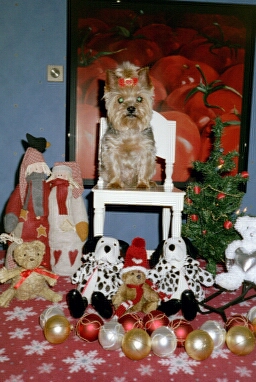 I´m Raymond "The King of Christmas" !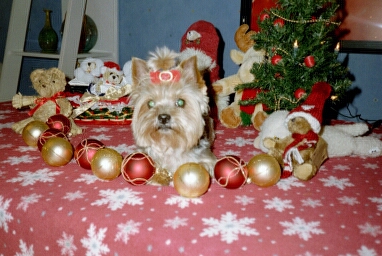 I´m a Christmas Super model !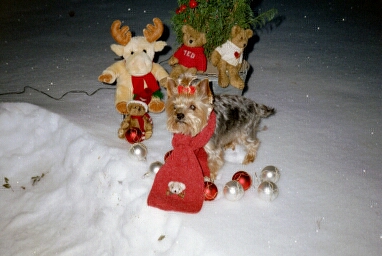 I decided that some of my friends should follow me outside, in the snow !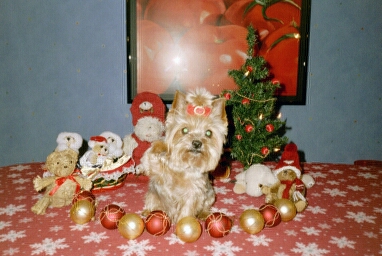 Hey.......don´t flash me, so I get blind here !!!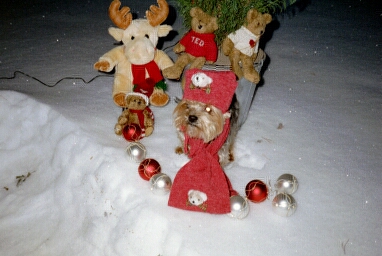 I look like a russian kosack on this picture !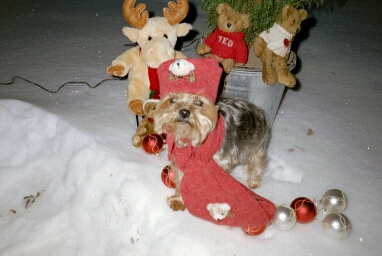 This is my first "hat" ever !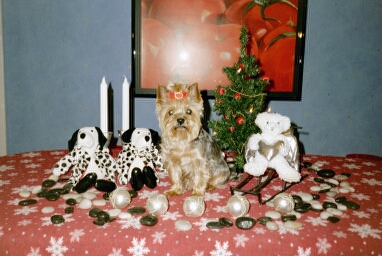 If I´m behaving well here, do I get MORE Christmas gifts ?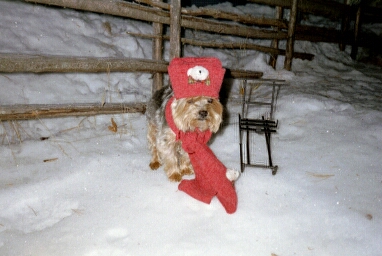 This is me Raymond outside in our backyard !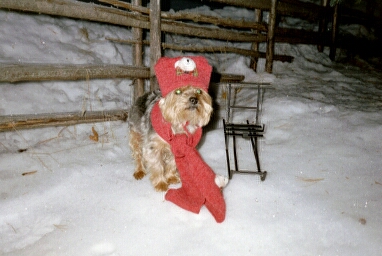 I can give you a little ride, if you want to?
'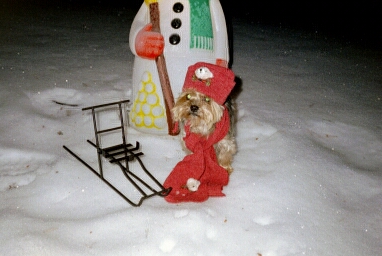 This is my Snowman at home !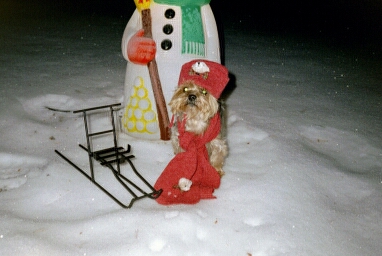 I´m a good little Christmas dog !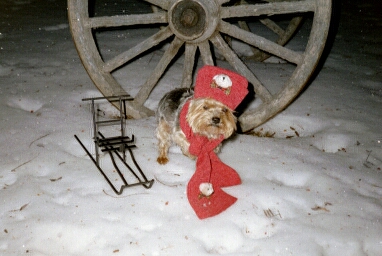 It´s starting to get REALLY cold here now....hmm....!?!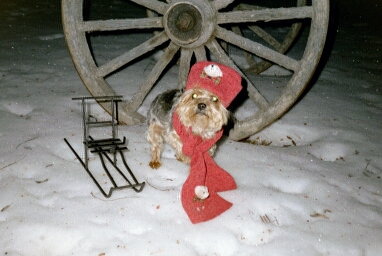 OK ! Just a little bit more !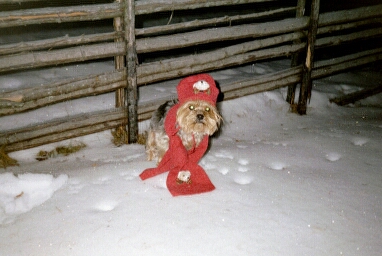 Swedish winters can be VERY cold !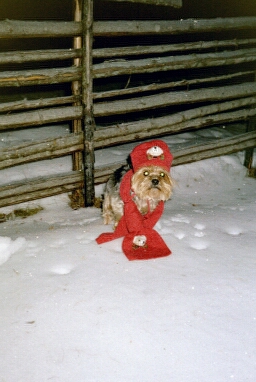 I need some TLC soon...! Paweeese !!!
Here are some of my Yorkie friends. They are all dressed up for the Christmas holidays !!!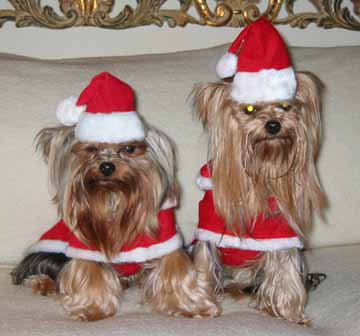 Christmas Yorkies ! Sparkle and Kaycee !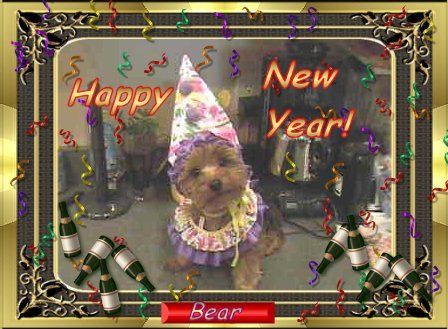 Bear is a guy who knows HOW to party !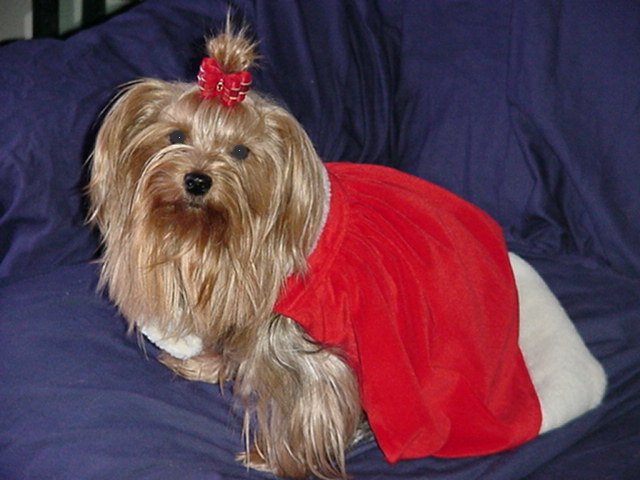 Sweet Binky is all dressed up !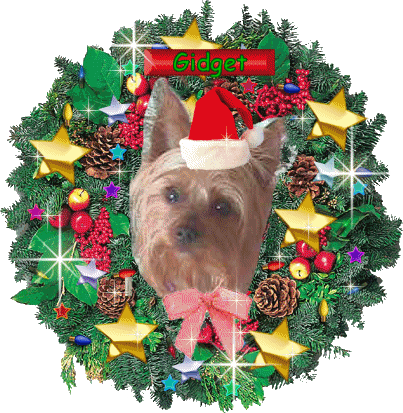 I love Miss Gidget !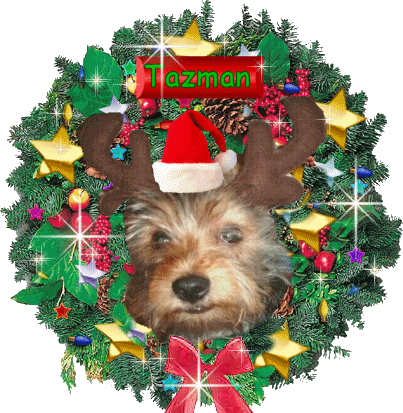 Tazman is a cool dude !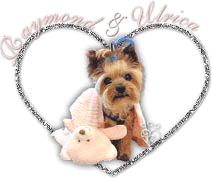 Please VOTE for us IF YOU LIKE our WEBSITE friends !!!
It ONLY takes a MINUTE !
Just CLICK on RAYMOND ABOVE & then YES...thank you SO much, MOST appreciated !