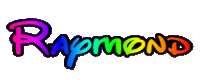 RAYMOND 5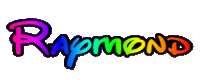 Raymonds Internet Pals and Pictures !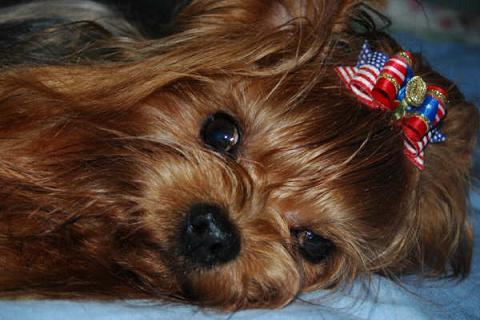 My sweet little friend Boris from Norway !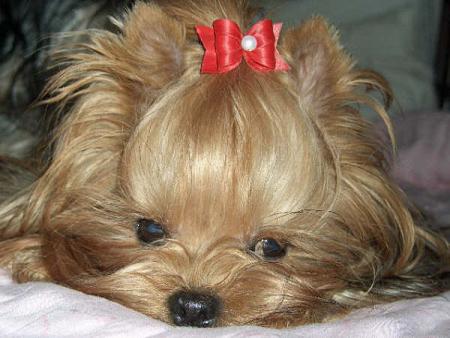 Another pic of the Boris-dude ! He is owned by sweet Celia & his 12 brothers & one sister....cool huh ?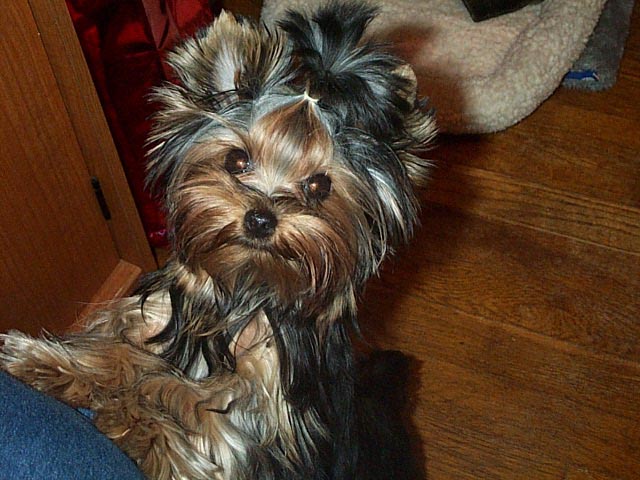 This is sweet little Cricket ! She is a hockey-mascot also !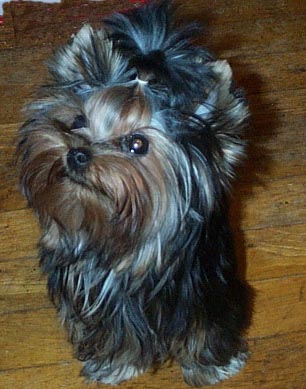 Another one of cute little Cricket, she is a real star !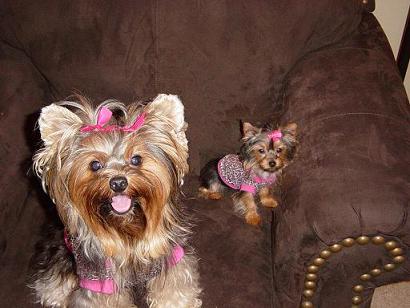 This is Poptart & Biskit.....such cute girls !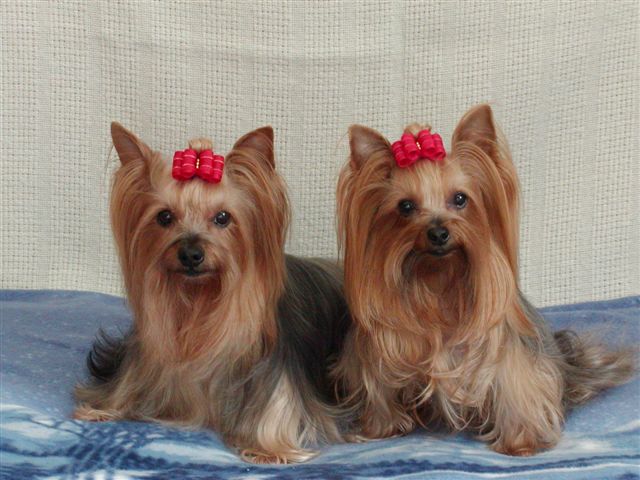 No ! There is NOTHING wrong with your eyes ! They are REAL twins ! Rare but true !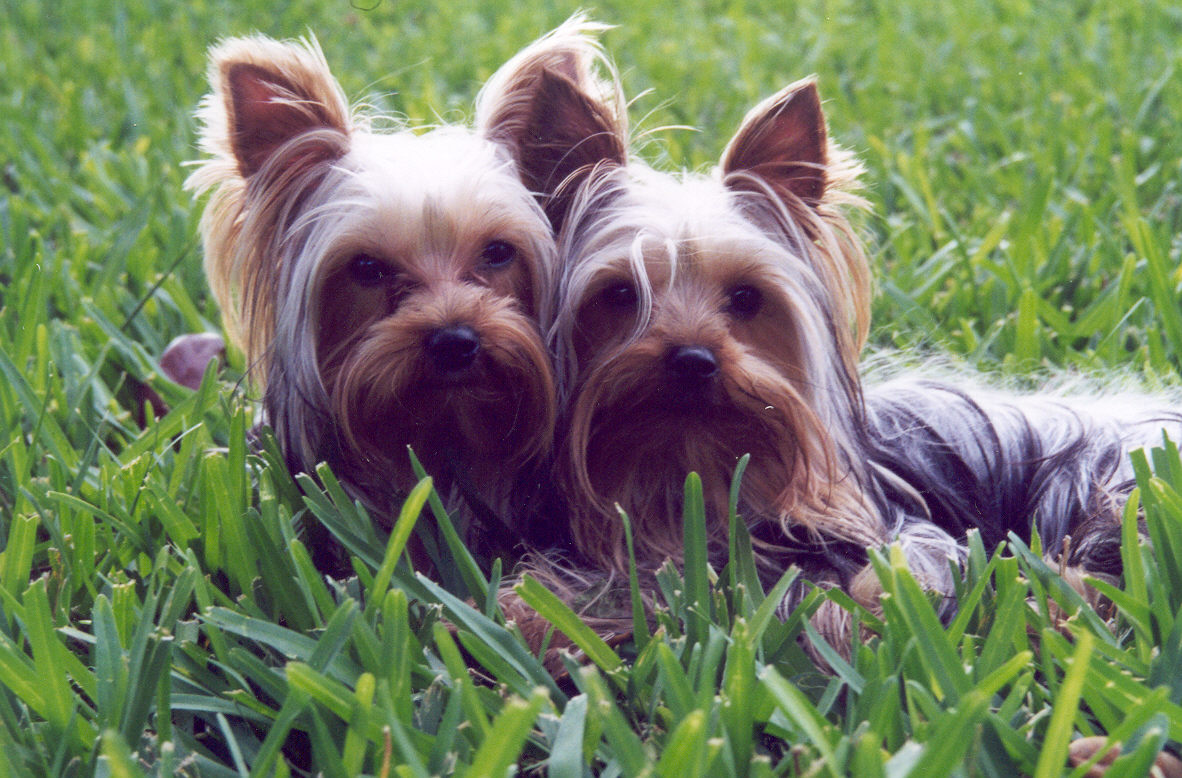 Another picture of "The Twins" Gidget and Trinket !!!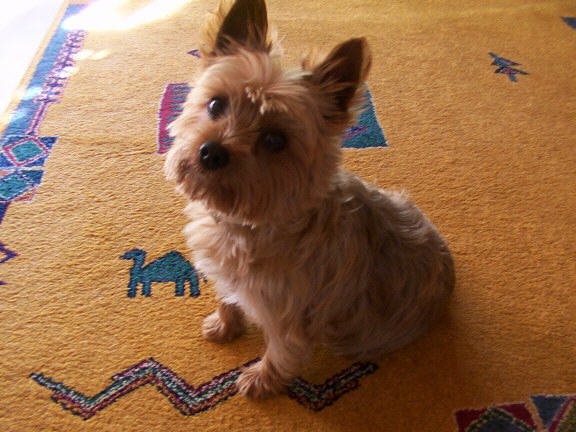 This is Purzel from Germany ! A true Raymond look-a-like. Don´t you think so !?!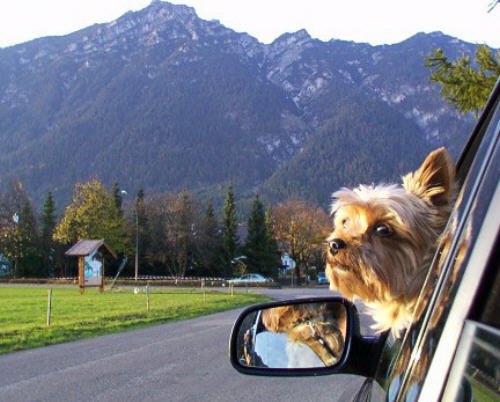 Purzel is an excellent driver. Just like me !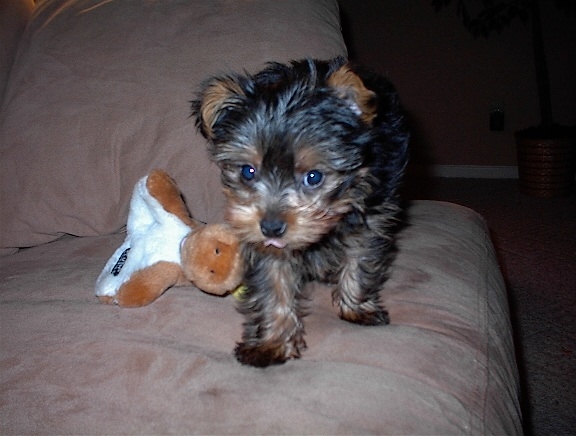 This is Ruby ! She´s a little 10 weeks angel from Columbia, South Carolina, USA !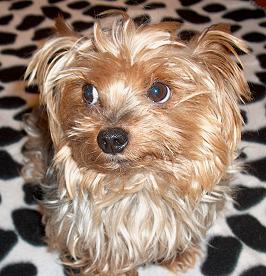 This is Rasmus from Denmark ! He is 8 years old and SO sweet !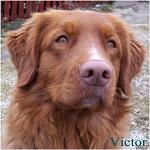 This is Victor from Norway ! I know he is not a Yorkie, but he is a special buddy of mine !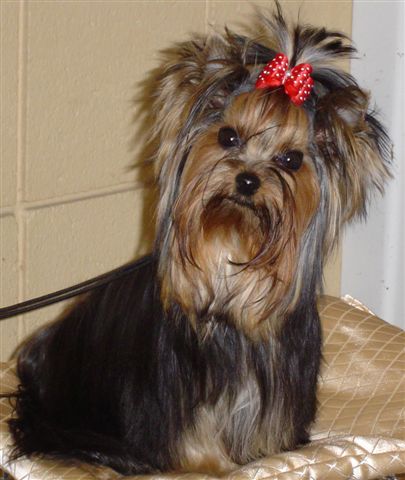 This is little Cricket from Crown Royal Yorkies !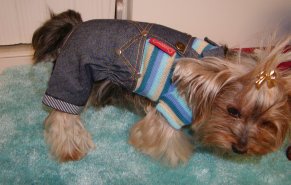 This is little GizBo from Miami, in his Smarty Pants, cool huh ?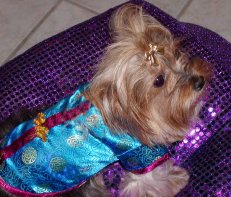 Another pic of sweet lil GizBo in his very stylish chinese-coat outfit ! It is made by his mommy Merry & she´s also the owner of Doggone Fashions !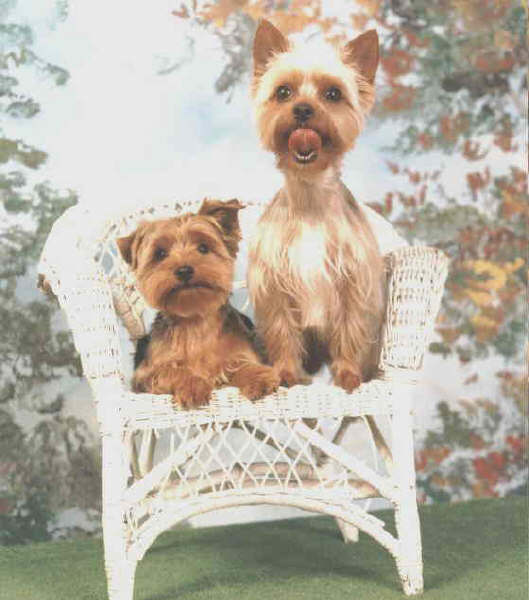 This is sweet Gidget & Bear from Sacramento, California !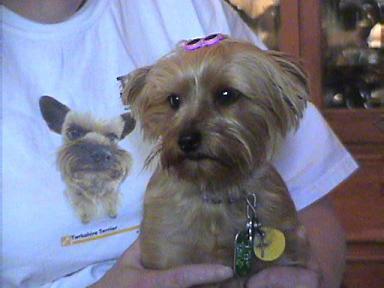 This is a sweet rescue called Trooper, from Michigan USA !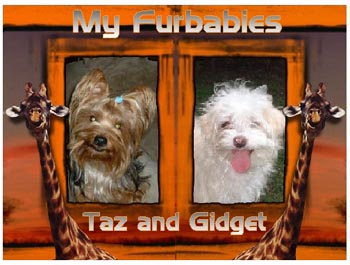 This is Tazman and Gidget from USA ! They are spoiled rotten, by their mommy Doreen.....hehee....woof, woof !!!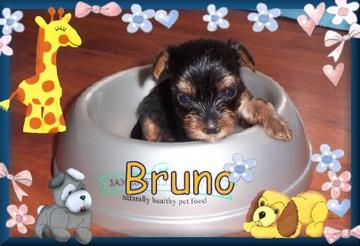 This is sweet little Bruno from England, UK !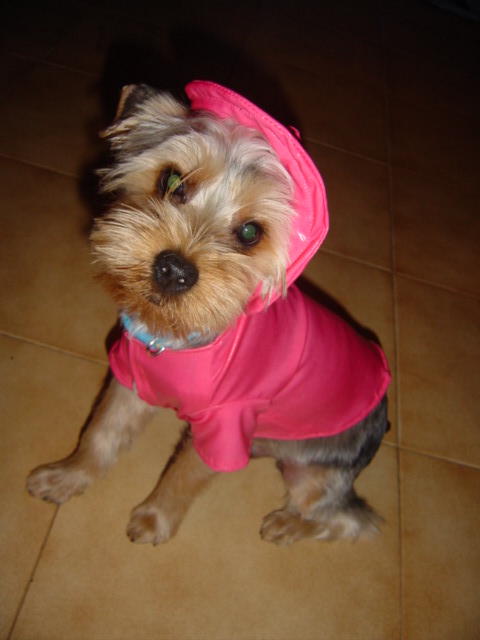 This is sweet & cool Lucas from Spain, a brand new buddy of mine !!!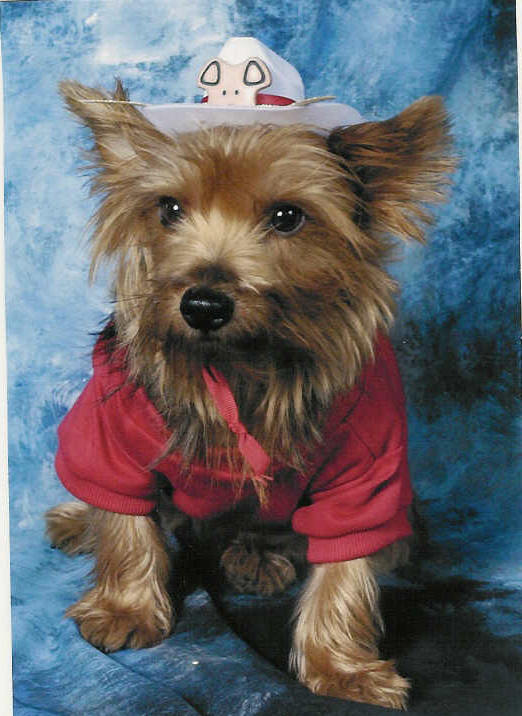 Sweet Cowboy Rudy !
Raymonds Cool Animations & Pics !!!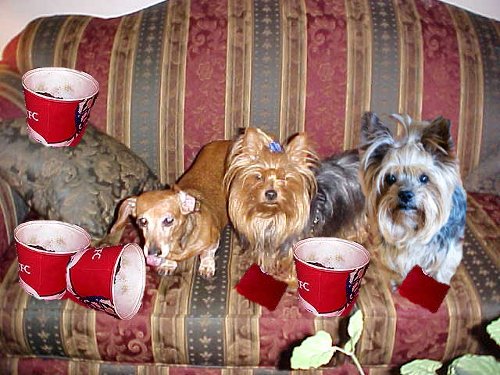 This is sweet Muffin, Toby & me Raymond !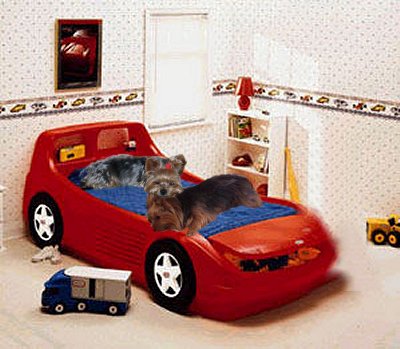 This is me Raymond & Toby ! Double trouble !!!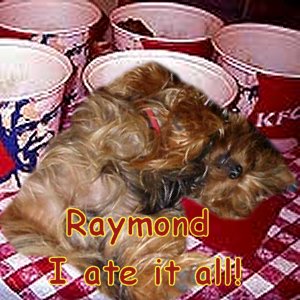 Toby is teasing me ! KFC rules !!!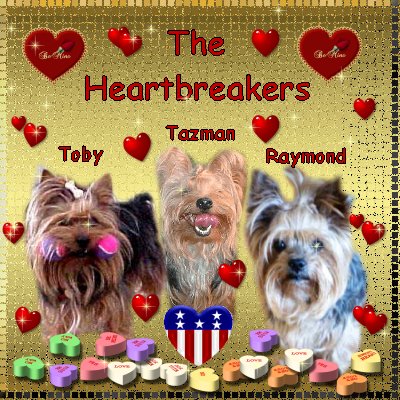 The Heartbreakers in action !!!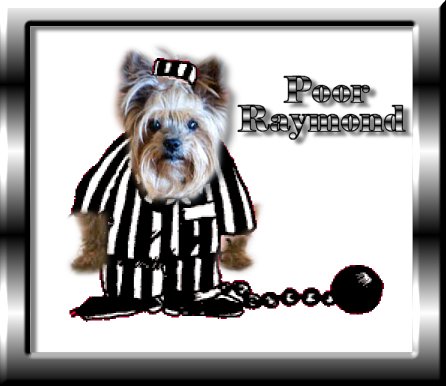 I´m a jail-bird !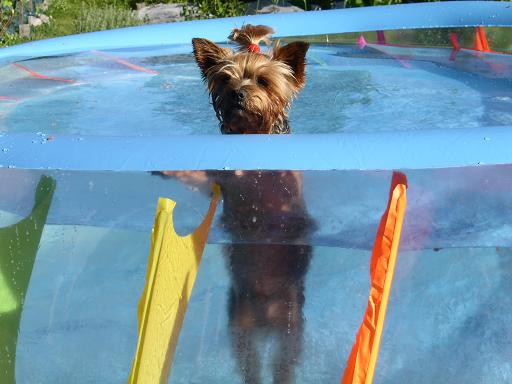 This is me Raymond, posing nude....hehehee !!!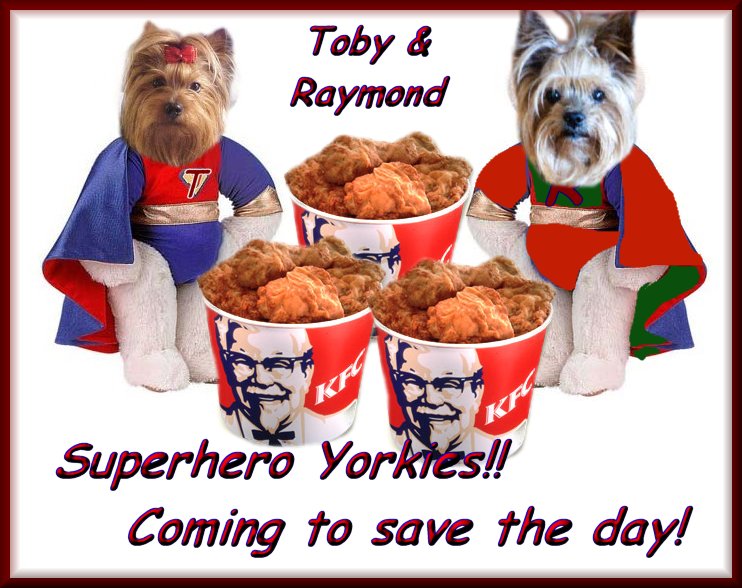 What can I say........I AM a true hero !!!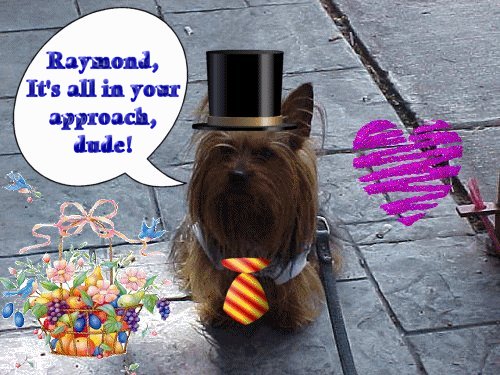 Toby dude !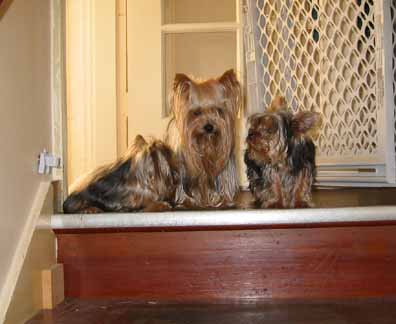 Kaycee, Sparkle & little Jocko from California !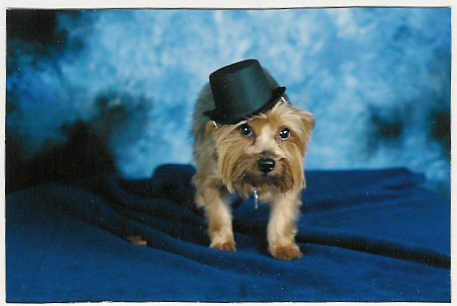 Gangsta Rudy, he is such a dude also !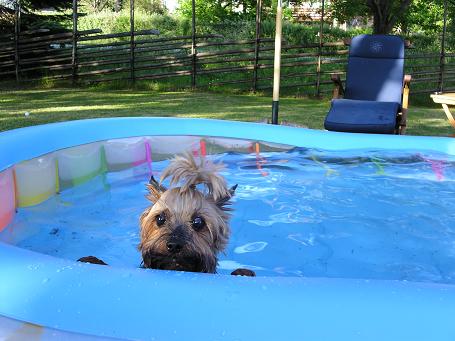 My friend and close relative Ludvig, learning to swim in my pool ! Scary indeed !!!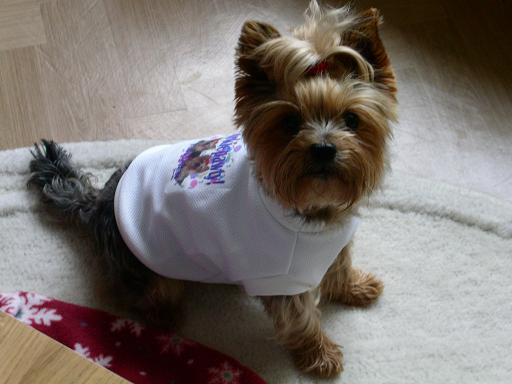 Me in my Yorkiefest t-shirt ! Neat, huh ?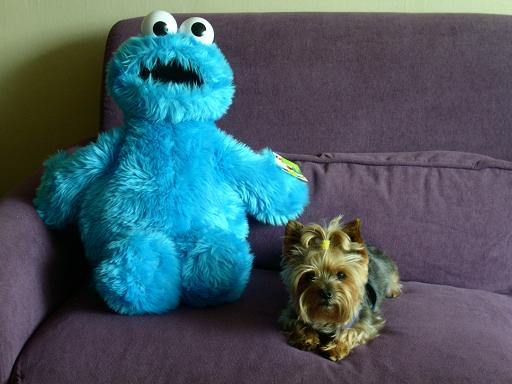 The "Cookie-monster" & me, hanging out in Stockholm together !!!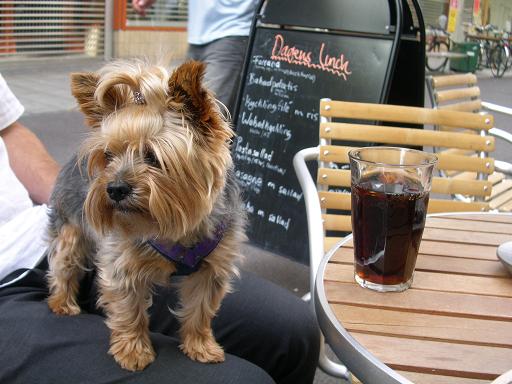 Me at a cafe´ ! Just looking at "hot" chicks.....!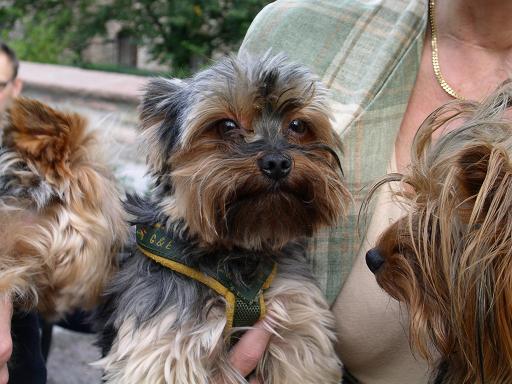 Me, Jojje (my relative ) and Virre in Stockholm !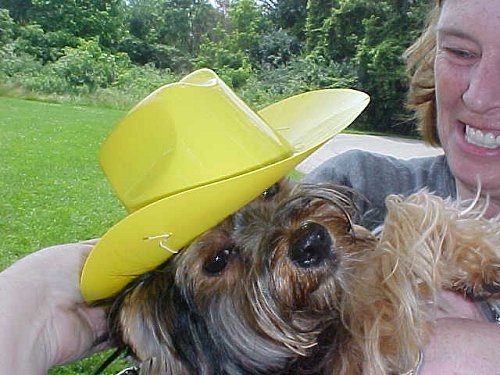 Action Jackson in his super-cool hat !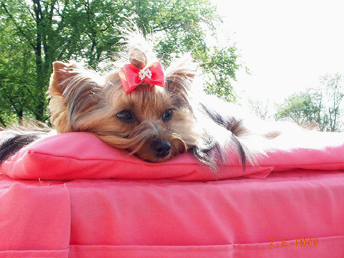 Bonnie is looking, as sweet as can be ! Her sweet mommy Sue, breed top quality yorkies and she makes very neat yorkie-stuff also !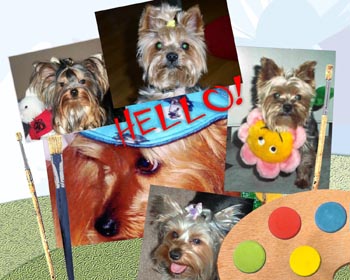 Me modelling for a post-card, with some friends !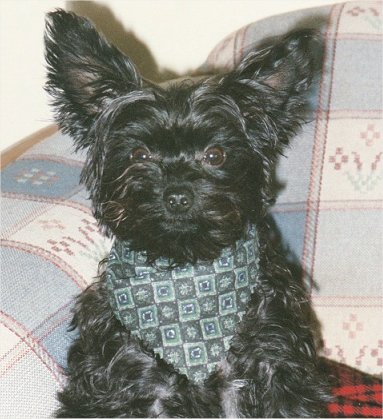 This is Phoenix.......he looks just like me, but black....SO cool !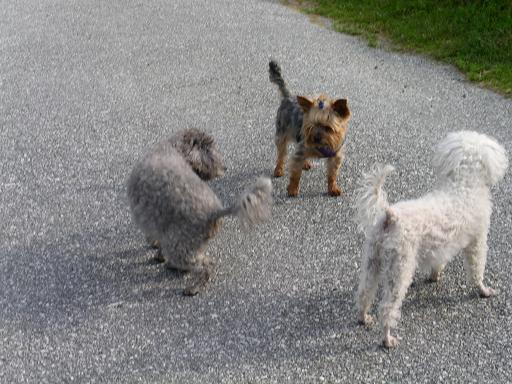 Me, Petit Fleur & her sister Mia......double trouble in Sweden....ohh...boy....!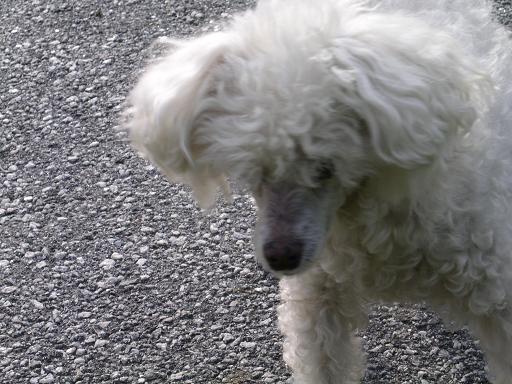 My Girlfriend Petit Fleur......keep your paws off her, or else....!?!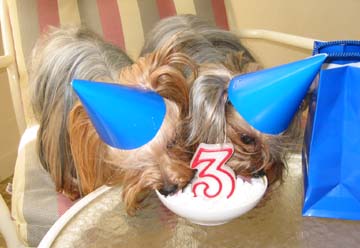 Kaycee & Sparkle are eating some tasty birthday-cake, made by their sweet mommy Jan in CA !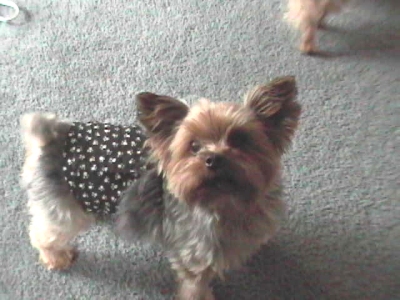 My "long lost twin" Max ! He likes to travel a lot, with his folks........SO cool !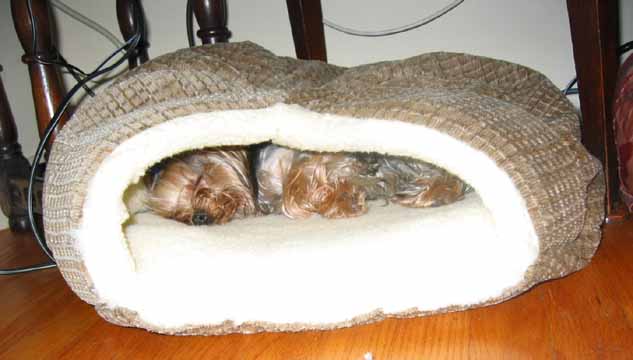 Jocko in his little coasy cavebed ! How on earth did he get in there ??? A BIG mystery to me !?!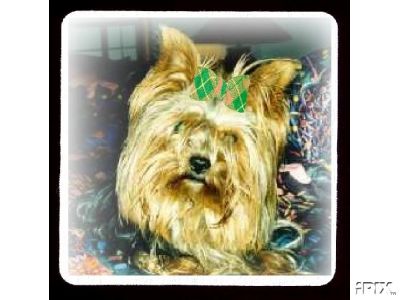 Me modelling for a coaster !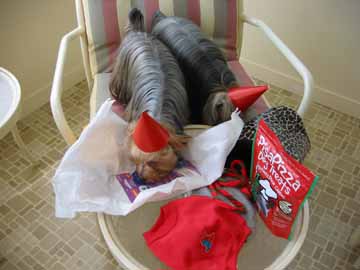 Kaycee & Sparkle are having a ball together, at the Moyers place in CA ! Jan can do everything and knows everything! She is such a great lady !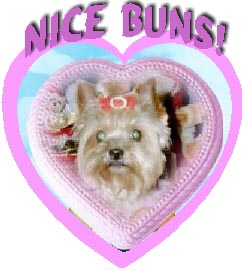 Me modelling for "undies" ! Wanna have me Raymond, on your butt....heheee.....???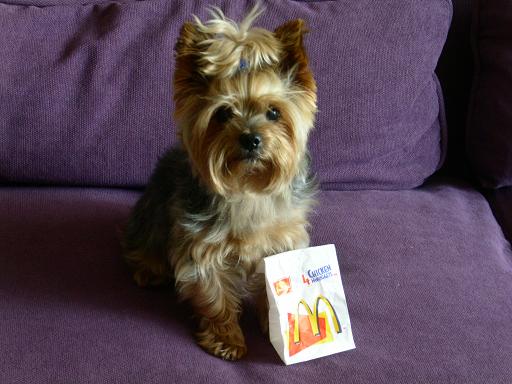 Take-away food from Mickey D´s ! Yummi !!!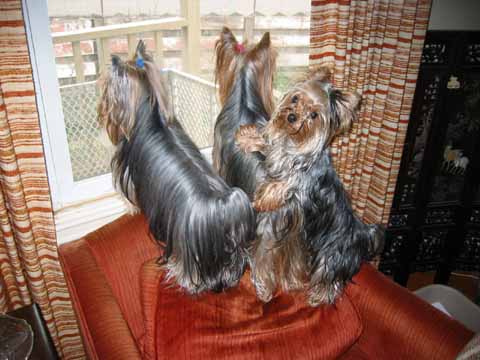 Kaycee, Sparkle & Jocko are looking out from the window ! Their mommy Jan always keep them neat, clean, shiny and well-groomed as you can see !?!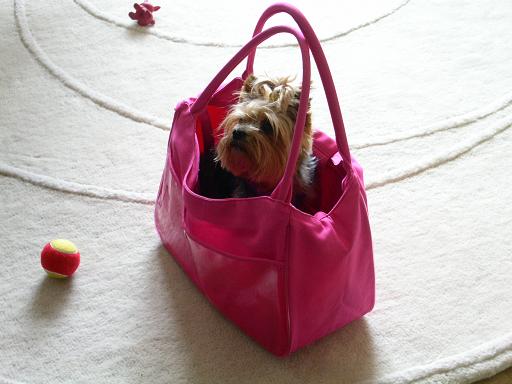 Me Raymond going shopping with mommy ! Always stylish....heheehe !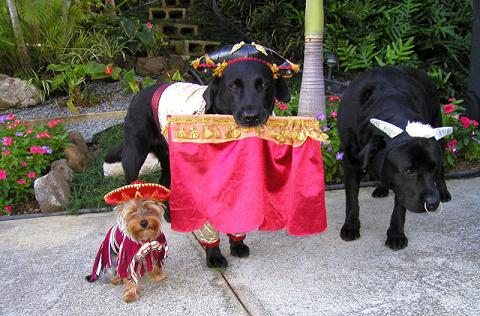 This is my Hawaiian buddy Brighton, with his two cool brothers Bongo & Boomer.......Ole´ !!!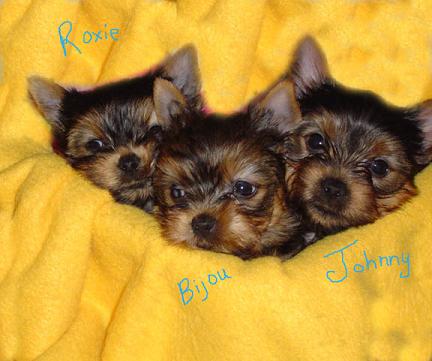 Here are Bonnies new pups Roxie, Bijou & little Johnny Angel ! All is owned by sweet Sue in Michigan !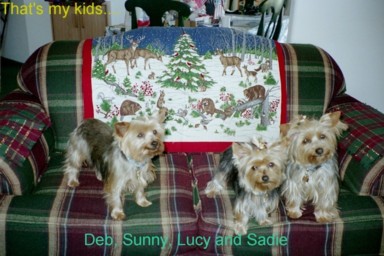 Here are Sunny, Lucy & Sadie in Utah ! They belong to Debbie who is a very cool lady !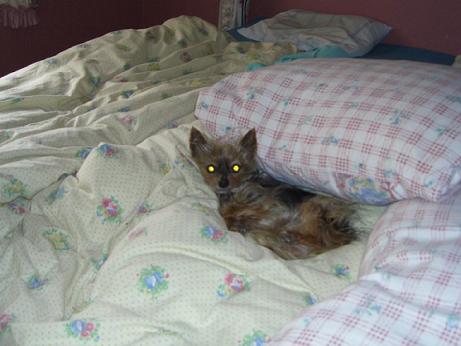 This is my little friend Tanja from Norway ! She belongs to Else & Peder, who are really nice people !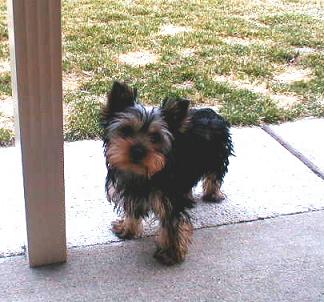 '
Little sweet Princess Sierra ! She is owned by sweet Cindy !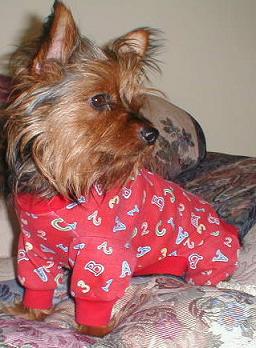 Buddy-boy in his cool outfit made by & owned by Cindy !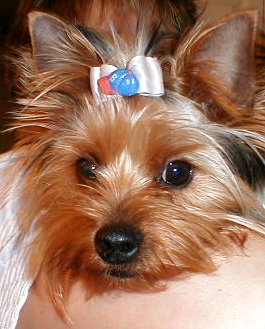 Beamer-dude in his pretty bow ! He also belongs to sweet Cindy !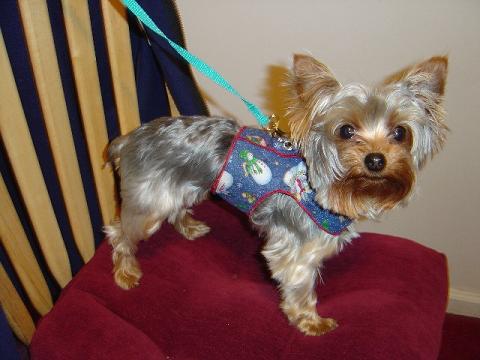 This is sweet Brett in his cute outfit ! He belongs to Goldie, who is a very cool "chick" !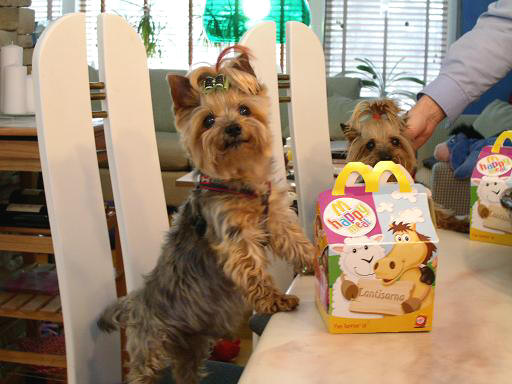 Me Raymond & my bestest friend & relative Ludvig, are enjoying our Happy Meals !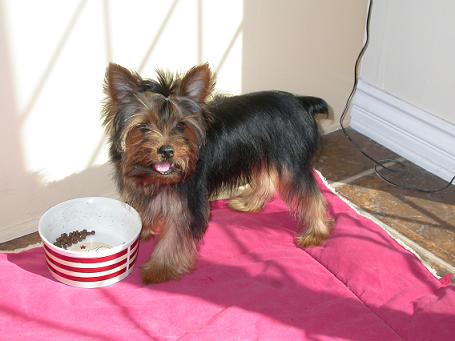 This little cutie is Max, who lives in CA with his sweet mommy Karla & family !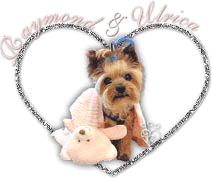 Please VOTE for us IF YOU LIKE our WEBSITE friends !!!
It ONLY takes a MINUTE !
Just CLICK on RAYMOND ABOVE & then YES...thank you SO much, MOST appreciated !