Little Yorkie Raymonds Award and Picture Side !

Now YOU can APPLY for ONE of MY SIX very own RAYMOND AWARDS !
Go Downstairs For Further Directions !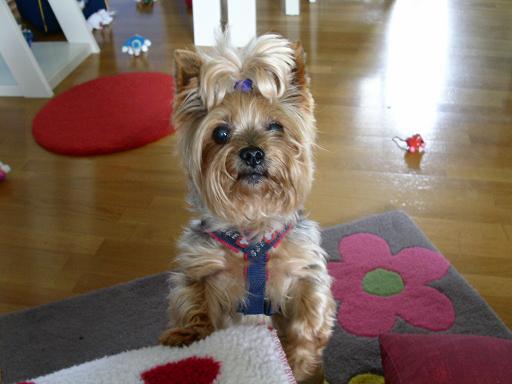 LITTLE YORKIE RAYMONDS AWARDS !!!
Have YOU Got a GREAT Website !?!

Then Apply for my very own Raymond Awards !
How do I GET an Award from YOU, Yorkie Raymond !?!
No:1 First you SIGN my GUESTBOOK !
No:2 Then you SEND me an E-MAIL, so I can visit your site.Don´t forget to tell me which Award, you´re applying for !
If I like what I see, I will send you an Award and if you recive one from me, ALL you have to do is:
No:3 Add a LINK to MY WEBSITE on The Award !
Awards to apply for are:
NR:1 Yorkie Raymonds cool dogsite Award
NR:2 Yorkie Raymonds cute dogsite Award
NR:3 Yorkie Raymonds hot babe Award
Nr:4 Yorkie Raymonds fashion and style Award
NR:5 Yorkie Raymonds you crack me up Award
NR:6 Yorkie Raymonds terrific website Award






Visit Heleca !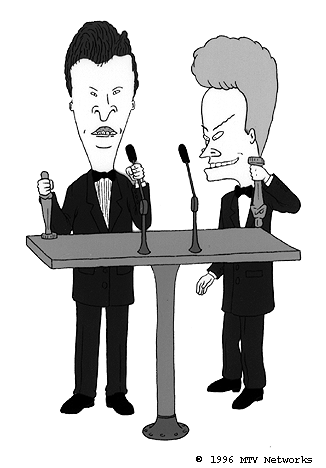 And the lucky winner is....ta-ta-taa..!?!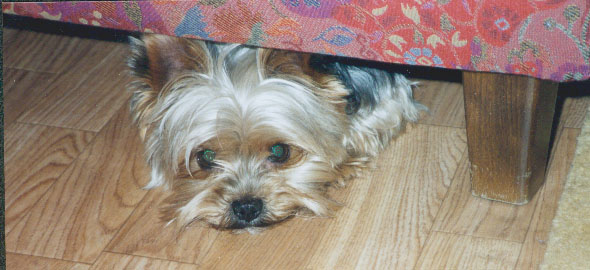 If you´re feeling lonely I will be there for you.......!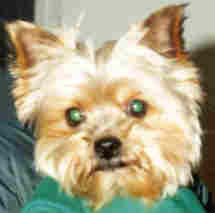 Little Yorkie Raymond always wants to be YOUR friend !
Yorkie Raymonds recieved Awards !!!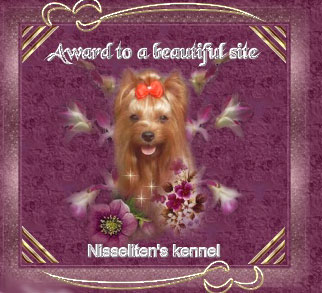 Thank you SO much Maude !
Please visit Nisseliten´s, if you want to see some VERY beautiful Yorkies !
I just love this little guy.

I´m so proud of this award!
A cute little yorkie.
Nice to know that I´m not the only psycho !

I was the "Cool Dog Site of the Day" on the 30th of December 2002 !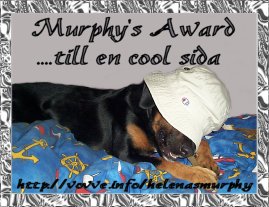 Murphy is such a cool guy !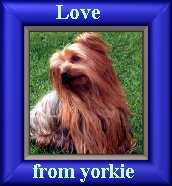 A very nice Yorkie !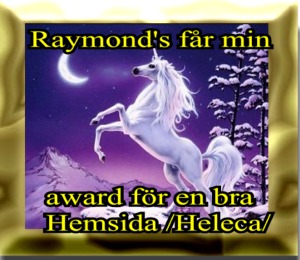 Dont´t miss Helecas website !She is a cool, cool girl !!!

I sure like "Tuff" white guys !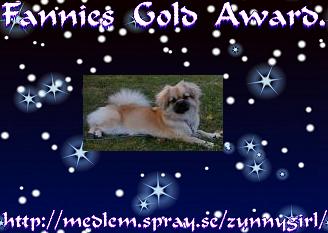 Fannie is a sweetheart !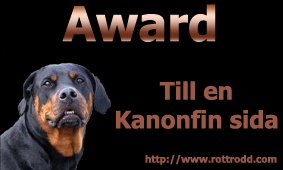 Nice to have some "big tuff guys" to back me up !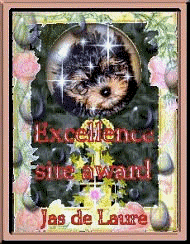 Visit Solange and her cute Yorkies !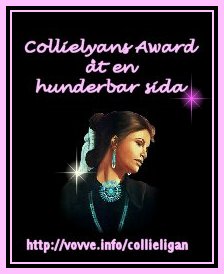 Visit my cute fury friends !

Visit Lynda & the Minkies !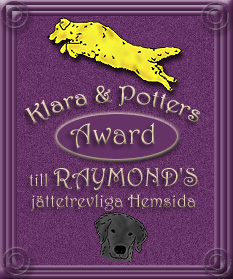 A nice site !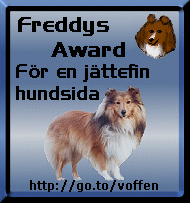 Freddy is a great guy !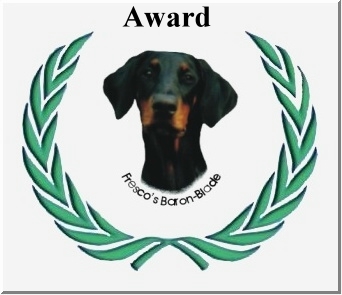 Blade looks like a tuff guy !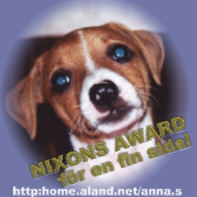 Nixon is my type of guy! Small with attitude !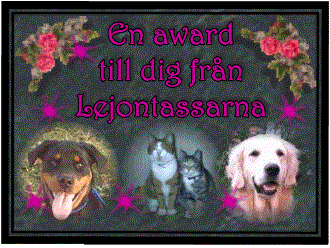 This is a beautiful site !

Another cool guy !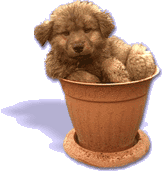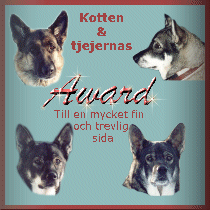 Visit Kotten & The Girls !
Julia & Doris such "foxy ladies" !
Knasen is so cool....!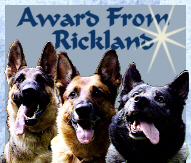 Big and tuff guys !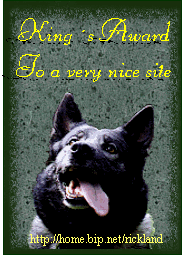 Nice to know a "King" !
Cesar & Nike are cool dudes !
Noffe & Schäfer ! Cool swimglasses !
Zorro & Elton are cool dudes !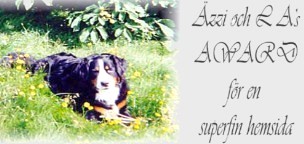 Check this cute site out !
Zeus sure is a handsome guy !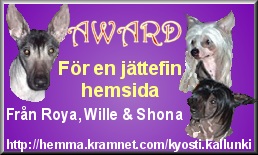 Cool naked buddies !
Visit Hot Shot & friends !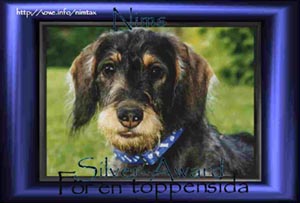 This is a cool friend !
Molly is a great girl !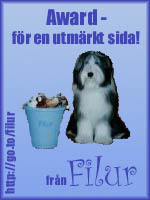 Visit Filurs site !
Visit Princess M.S beautiful site !
Guess what !?! Princess is an animal lover too.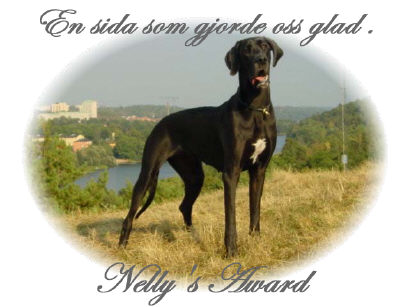 Nelly is one of my favourite babes !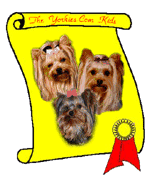 Visit The Yorkie.Com Kids. Talk about hot babes !

Axel is a fine little Man !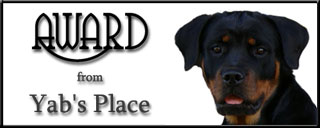 Visit Yab´s Place !
Visit Terry & Pets terrific website !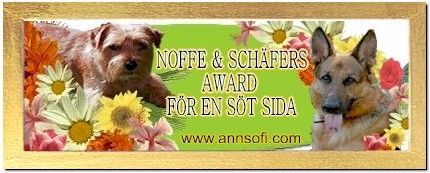 Sweet buddies !!!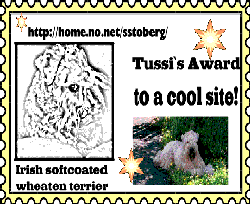 Tussi is a pretty dog !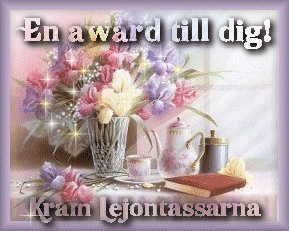 This is a nice website !
Cute buddies !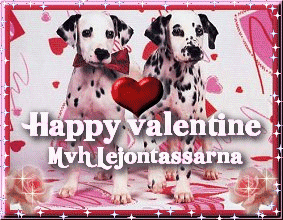 I love dogs with "dots" !
Visit Amy & Voffsarna !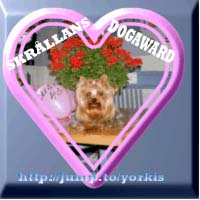 Skrållan is a sweetie pie !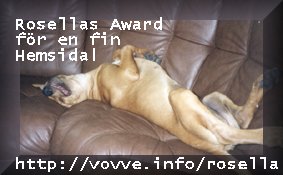 Visit sweet Rosella !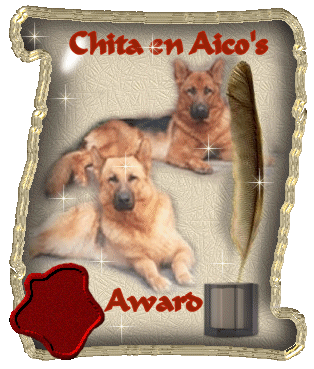 Visit cool little Kevin !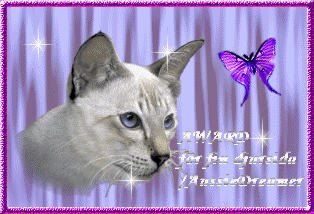 Here you can find a very cute website !
Visit Aussie Dreamers !!!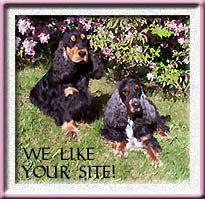 Visit the Black´n Tan Boys, they are so cool !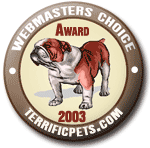 Somebody of my visitors nominated me, for this Award !
Thank You !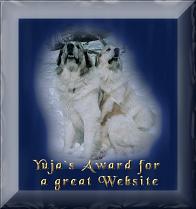 Visit Yuja´s neat site !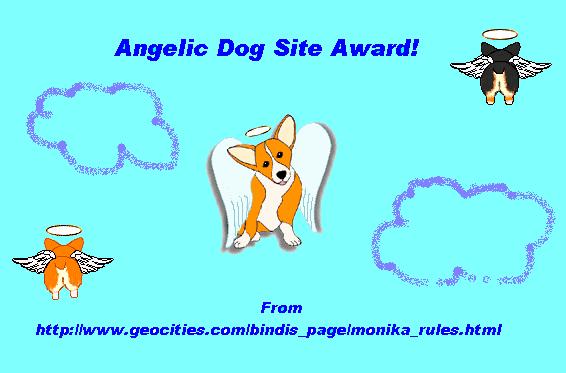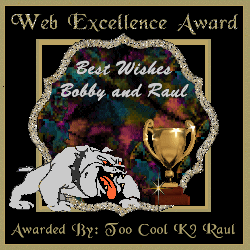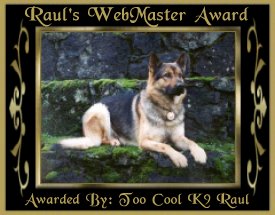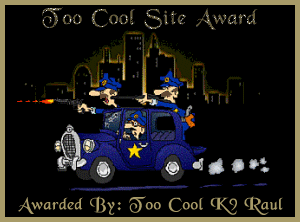 You just have to visit K9Raul & Bobby !
They are such cool guys and it´s one of my absolutely favourite sites !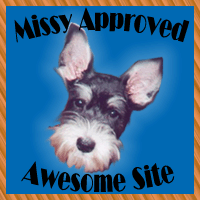 Visit sweet Missy ! She´s a hot babe !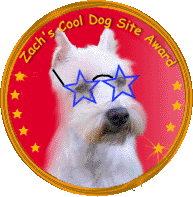 Visit Zachary ! He´s the coolest !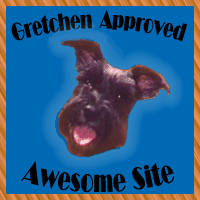 Visit Gretchen ! She´s also a hot babe !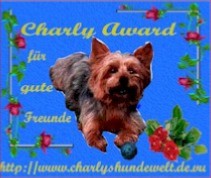 Visit sweet Charly he is SO cool !

Visit Tootsie and Miranda from Norway and their neat site !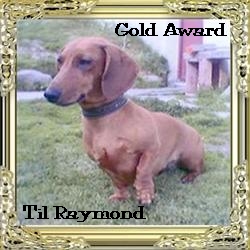 I´m Tootsie and I´m a pretty cool Dachshund !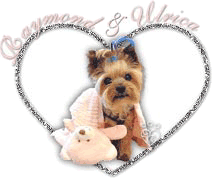 Please VOTE for us IF YOU LIKE our WEBSITE friends !!!
It ONLY takes a MINUTE !
Just CLICK on RAYMOND ABOVE & then YES...thank you SO much, MOST appreciated !