RAYMOND 12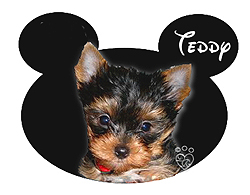 Little Teddy Micky Mouse still being 9 weeks old !!!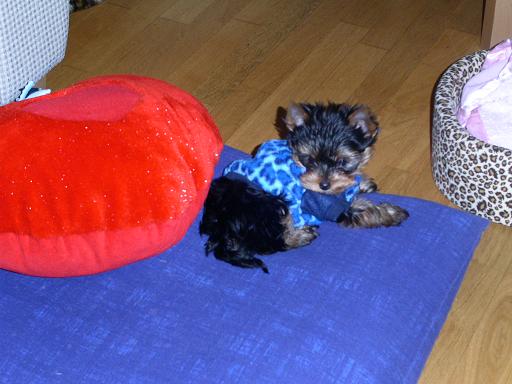 Blue is a good colour on me, little Yorkie Teddy !
These surroundings in the woods are pretty cool.....but WHAT is it ???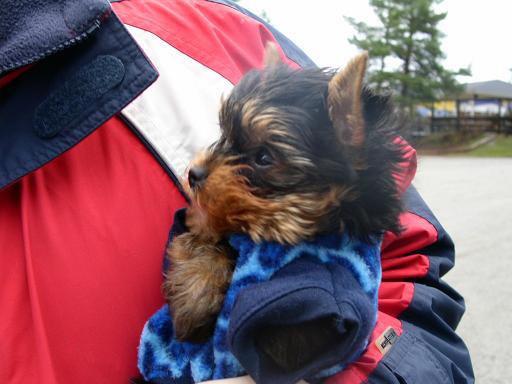 I am one VERY loveable little creature !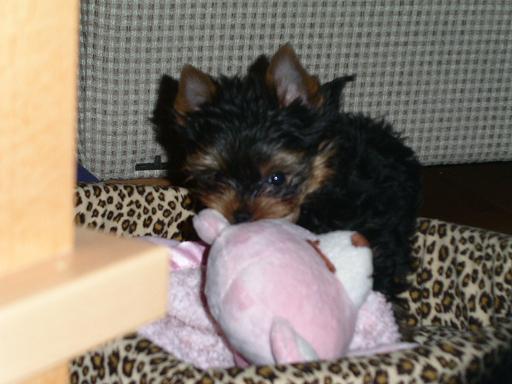 Me Teddy playing some, with my little Teddy-blankie from Hawaii !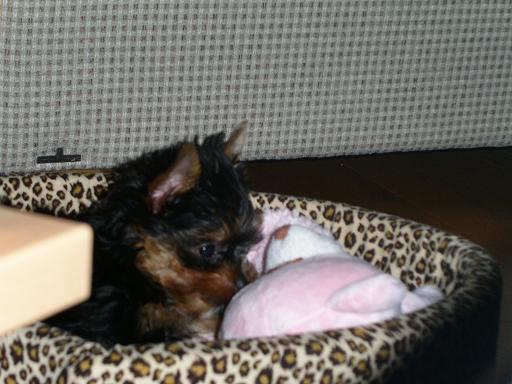 Come on Teddy......I wanna play !!!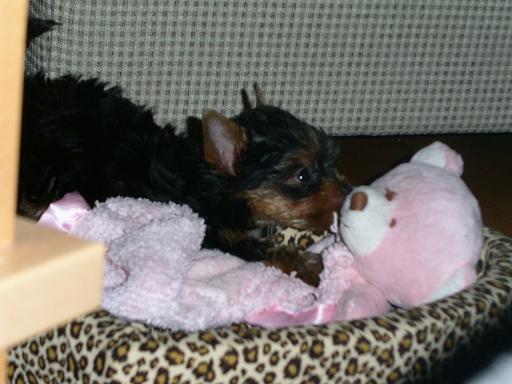 I can chew on you too !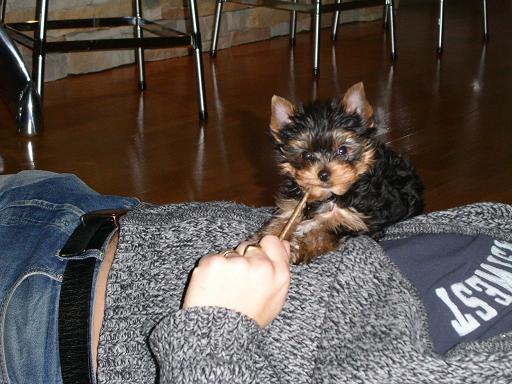 Well hello there again !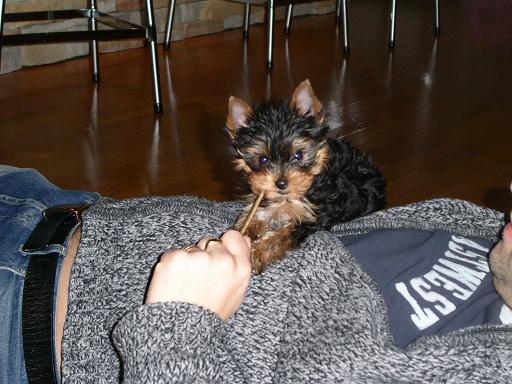 I love to chew on my little bones, with my very sharp crocodile-teeth !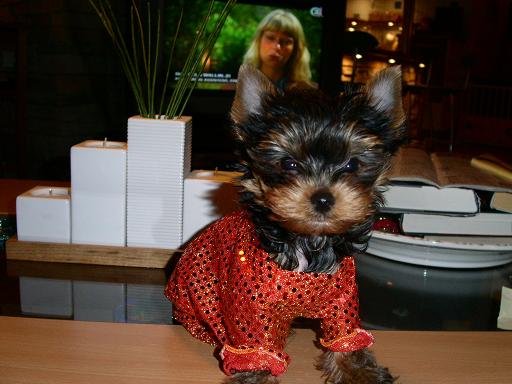 WHO said that Glam-rock was DEAD ??? NOT ME little Yorkie Teddy !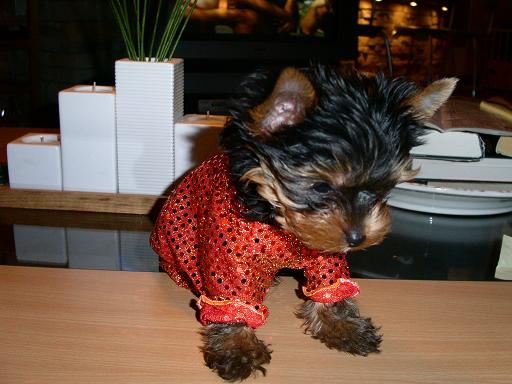 This cool outfit is still a little big, but soon I´m gonna look SO sassy in it !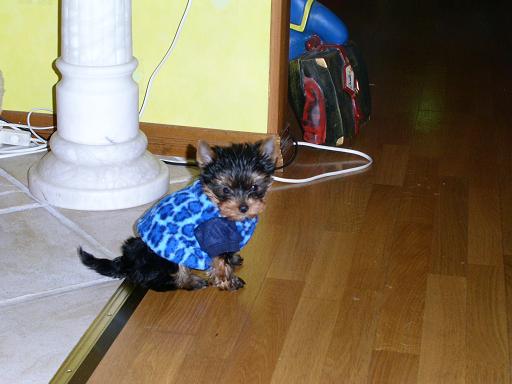 This neat blue fleece-sweater, fits prefectly though !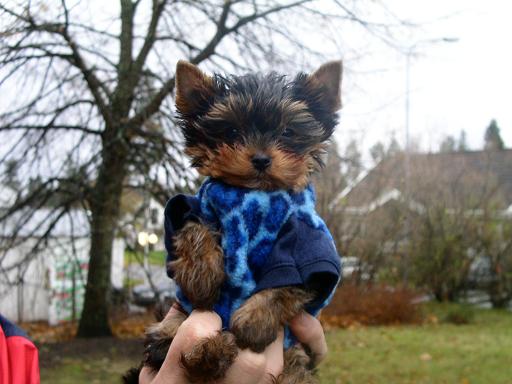 I look like a little owl here.....hehee !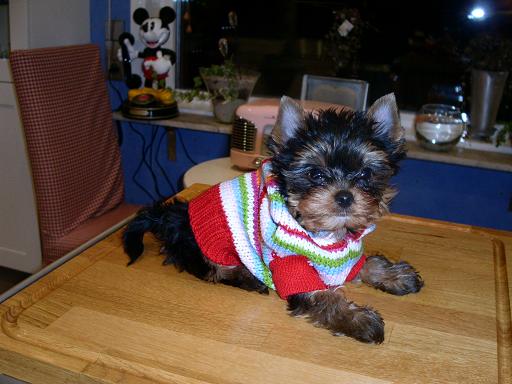 Another VERY cool outfit from auntie Sue & auntie Merry ! Really neat, huh ?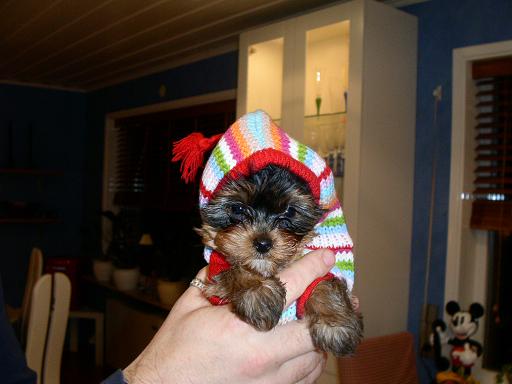 Teddy in the HOUSE !!! Yeah, yeah...YEAH !!!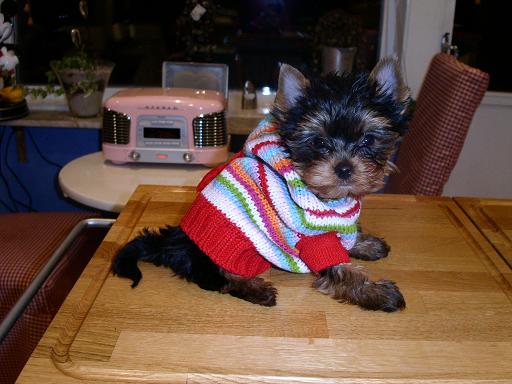 I am TOO sexy for my shirt...TOO sexy for my shirt......I am SO sexy that it HURTS.....heheee....woof, woof !!!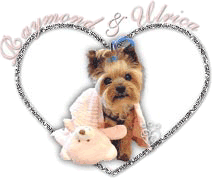 Please VOTE for us IF YOU LIKE our WEBSITE friends !!!
It ONLY takes a MINUTE !
Just CLICK on RAYMOND ABOVE & then YES...thank you SO much, MOST appreciated !