RAYMOND 13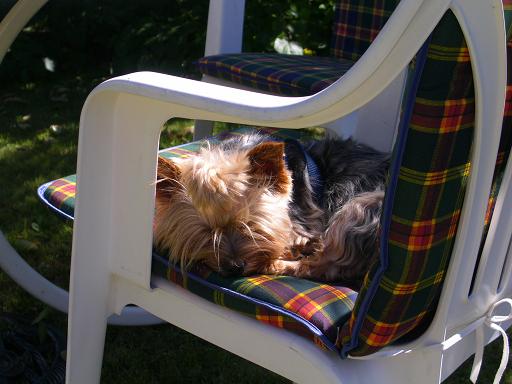 Little Yorkie Teddy Micky Mouse
being 9 weeks old !!!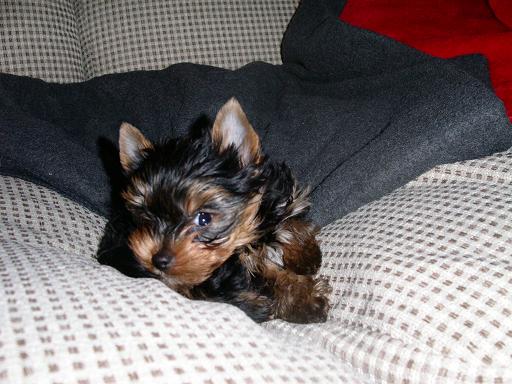 I am a little Yorkie-Crocodile !!!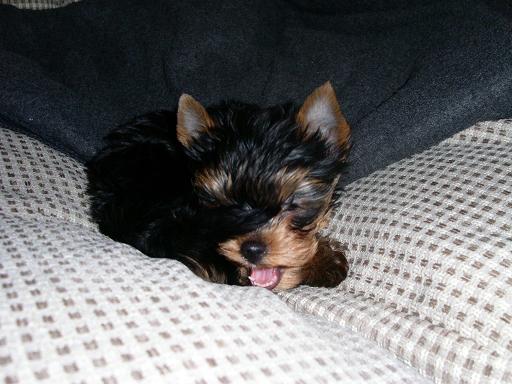 I am such a little rascal !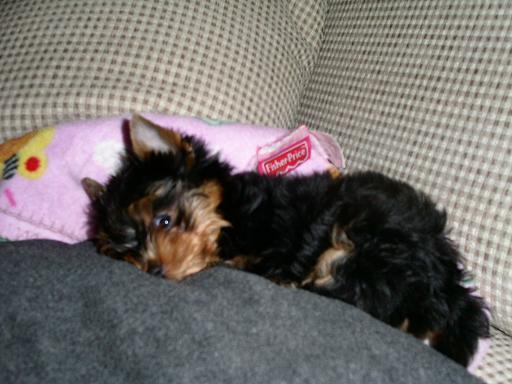 My brain might be LITTLE in SIZE, but otherwise it is HUGE !!!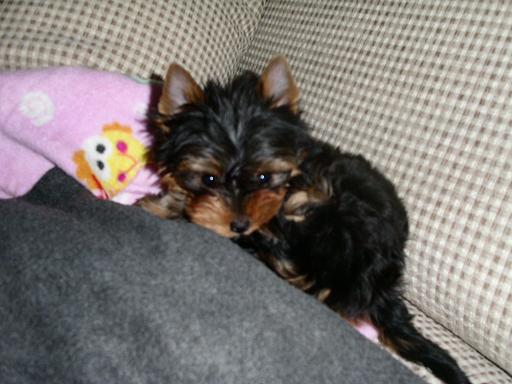 I am ALWAYS up to SOMETHING !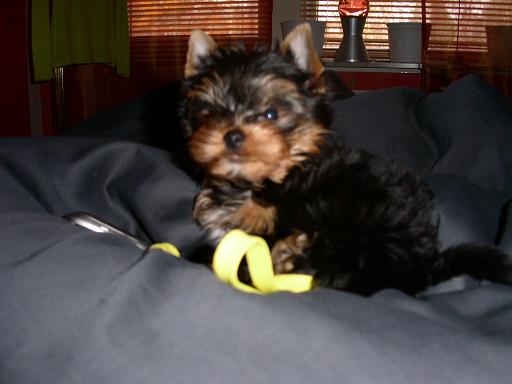 Iīve got lots of YORKIE-ATTITUDE !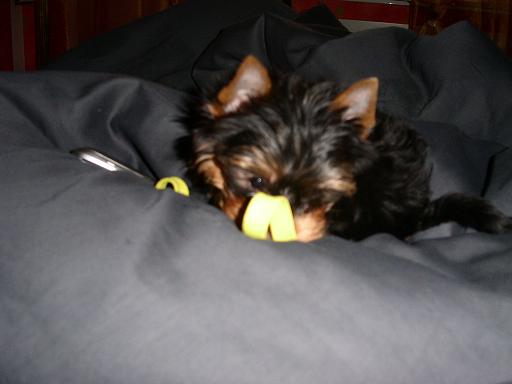 I love to CHEW on EVERYTHING !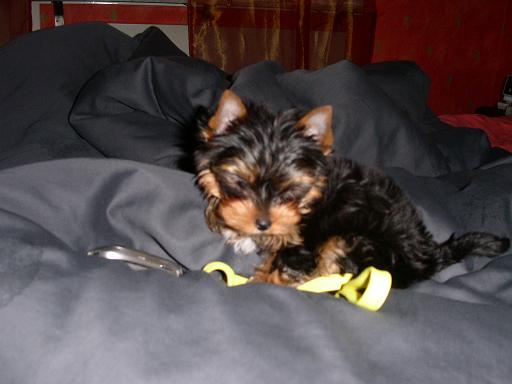 Cell-phones for example !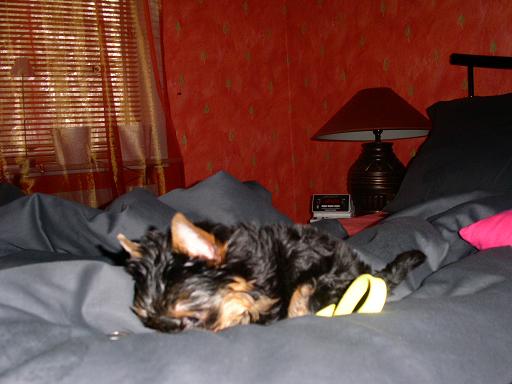 I havenīt figured out how to make a proper call though......YET !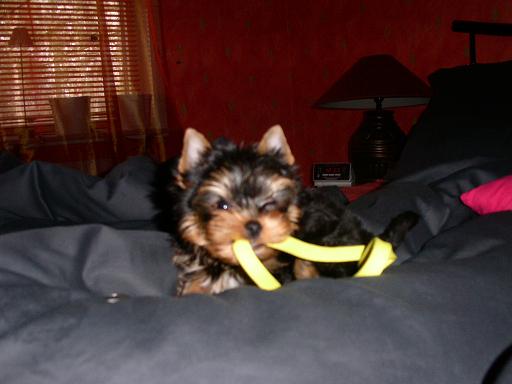 Mmmmm......VERY tasty indeed !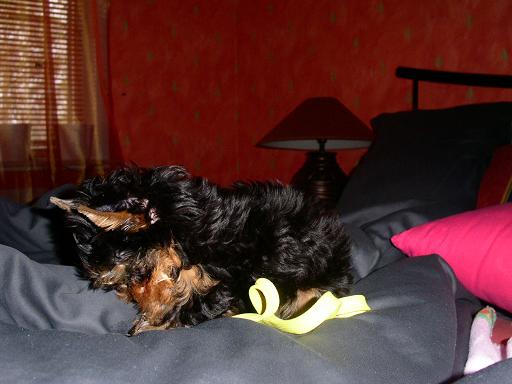 Who is speaking in there ??? Hello...hello...!!!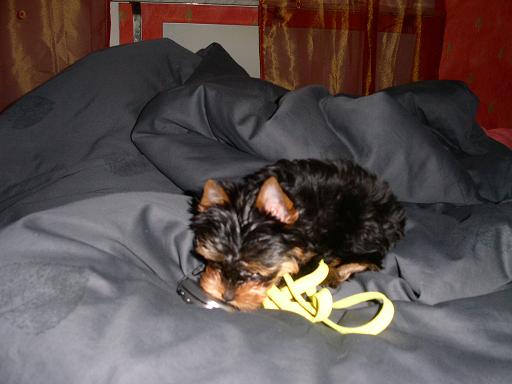 Whoever it was.......he or she, hung up on me !!!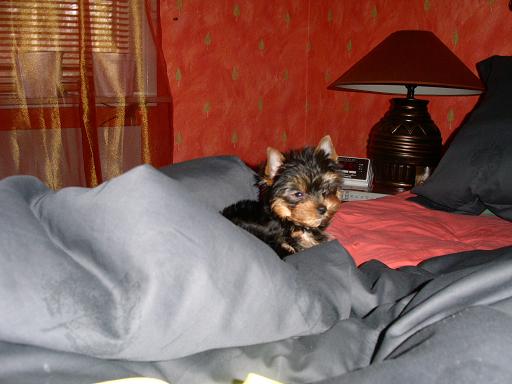 MOM were you TEASING me AGAIN ???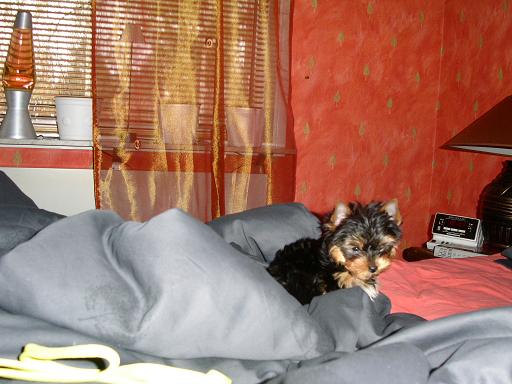 BEWARE....or I WILL attack YOU with my VERY SHARP crocodile-teeth !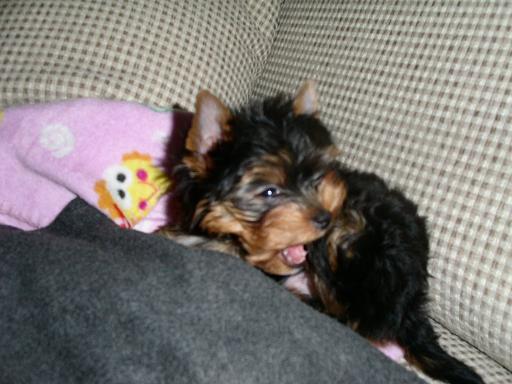 Heheee.............I am one VERY happy dude !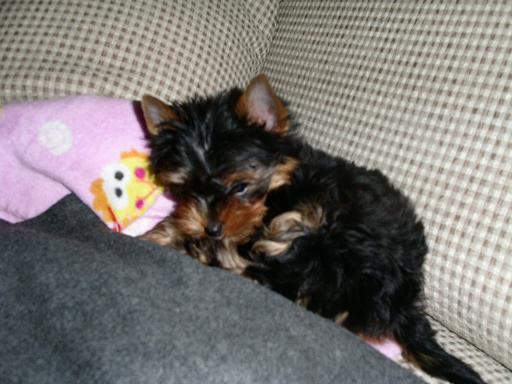 I love to be up in the couch, snuggling on one of my fleece-blankies !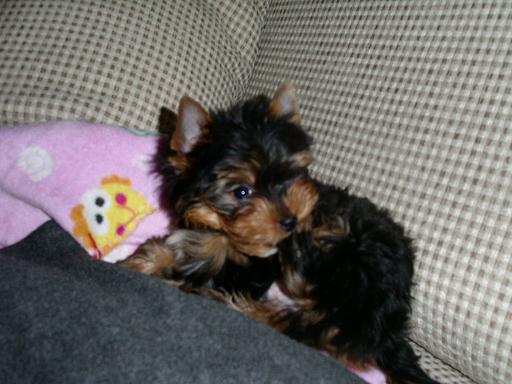 My very own leg, tastes pretty good also....YUMMI !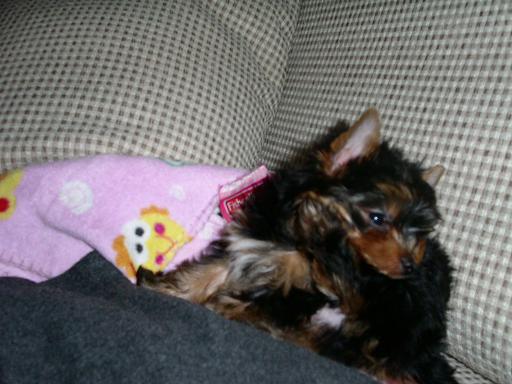 Mmmmmm......my very own flesh taste pretty JUICY !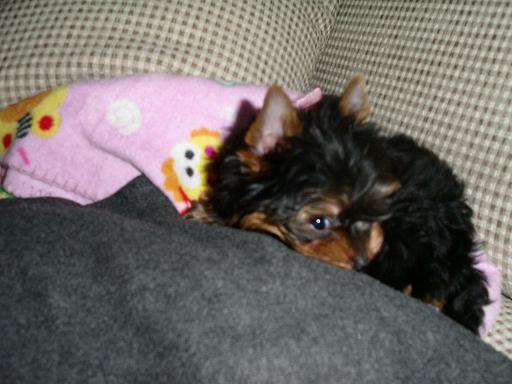 I am just KIDDING with you.......OF COURSE !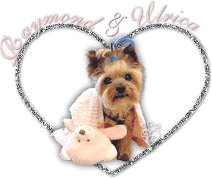 Please VOTE for us IF YOU LIKE our WEBSITE friends !!!
It ONLY takes a MINUTE !
Just CLICK on RAYMOND ABOVE & then YES...thank you SO much, MOST appreciated !