RAYMOND 12
Little Yorkie Teddy being only 9 weeks old !!!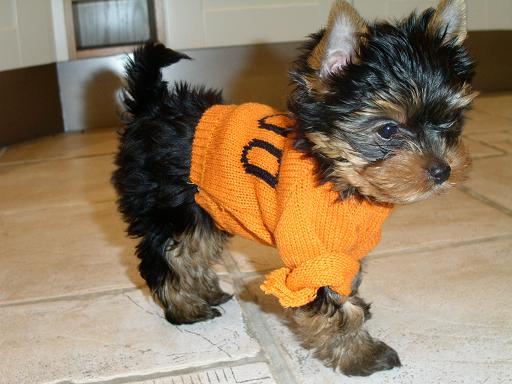 BOO...HOO......Happy Halloween friends from me little Yorkie Teddy !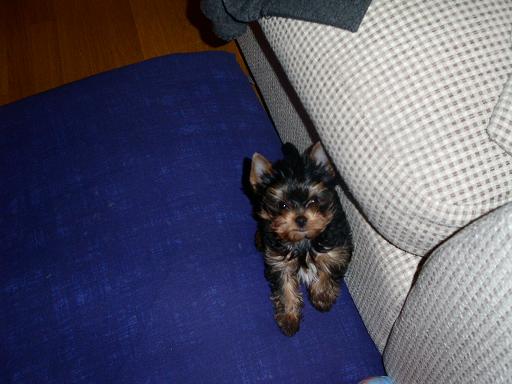 I am bored and I want to play some NOW !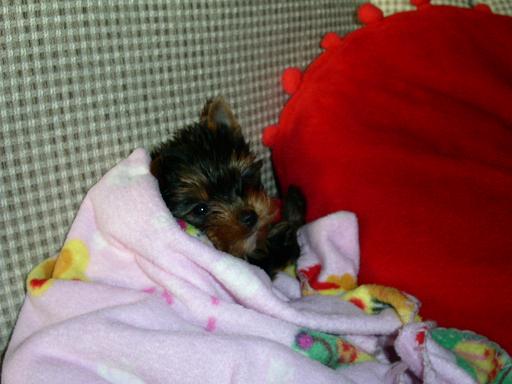 Fleece sure is comfy !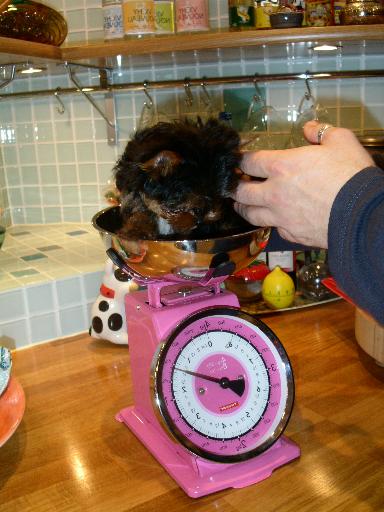 I weighed about 830 gram this time, at 9-10 weeks of age !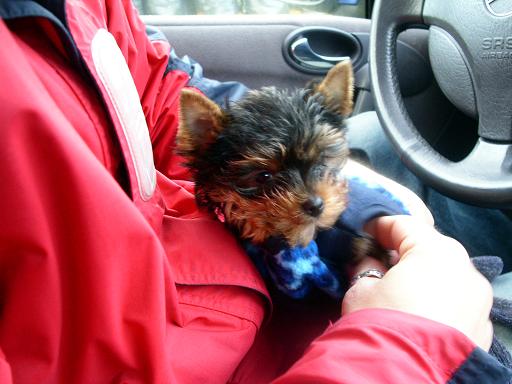 Learning to drive with dad.......you better start early, huh ?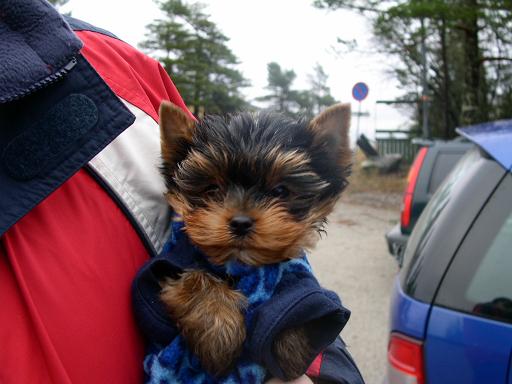 My brand new cool blue fleece outfit from auntie Merry at Doggone Fashion, sure matches with our car !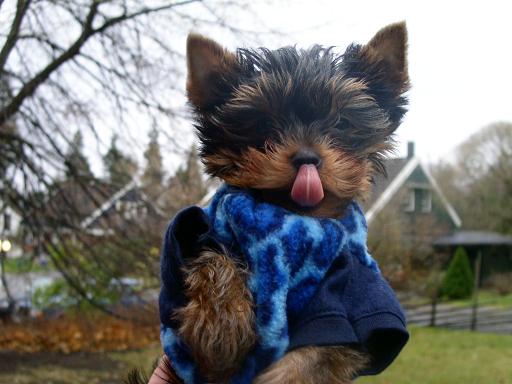 Heheee........my LITTLE but LONG tongue, can reach my little black nose.....SO COOL !!!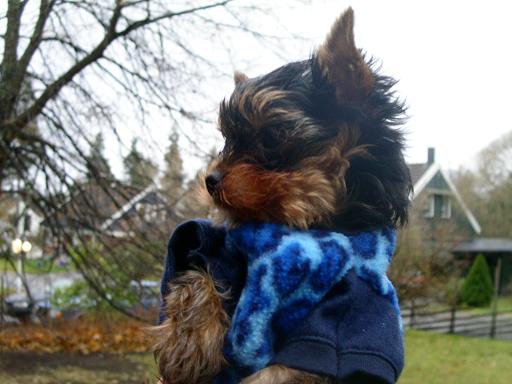 Me posing in the posh & aristocratic way !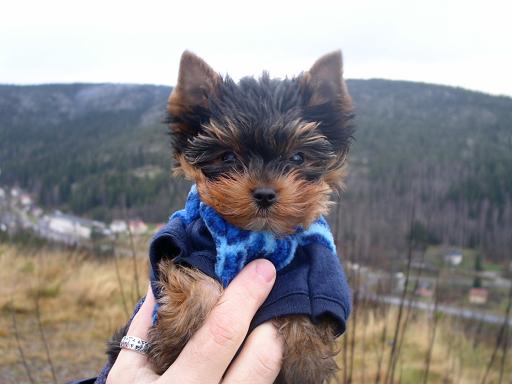 WHY are YOU staring at ME ???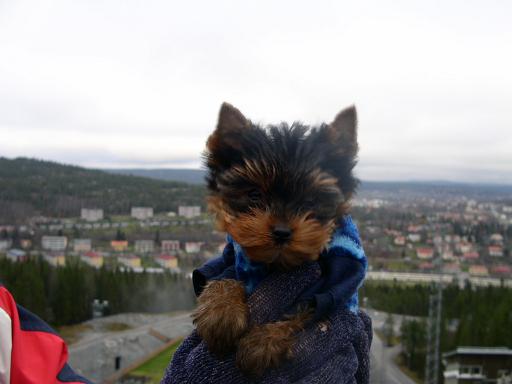 This is me little Yorkie Teddy posing on top of our mountain Varvsberget, with a view over our town Örnsköldsvik !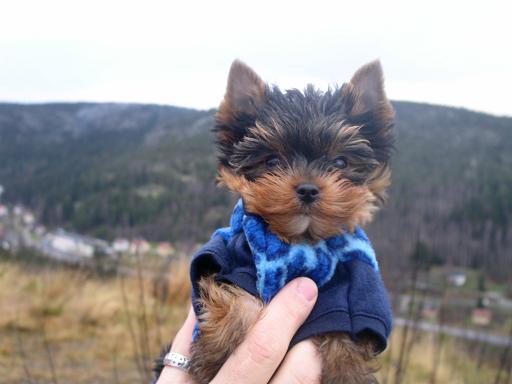 Me little Yorkie Teddy posing here again, with a view over Åsberget !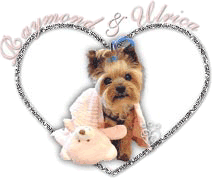 Please VOTE for us IF YOU LIKE our WEBSITE friends !!!
It ONLY takes a MINUTE !
Just CLICK on RAYMOND ABOVE & then YES...thank you SO much, MOST appreciated !