RAYMOND 12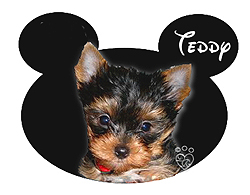 Little Yorkie Teddy Micky Mouse at 9 weeks of age !!!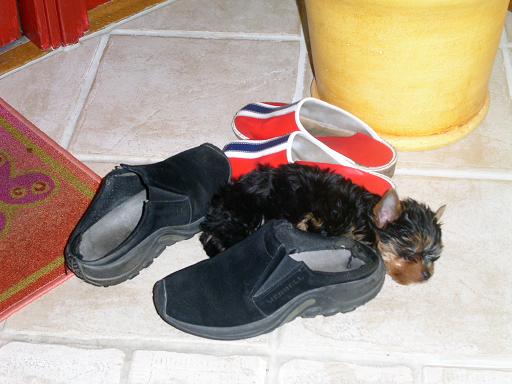 Not much bigger than mommys shoes.......tiny dude indeed !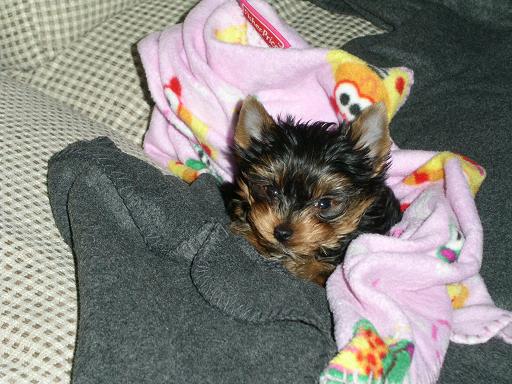 Ohh....that digital camera AGAIN.....I`m going INSANE here.....HELP......SOMEBODY....HELP !!!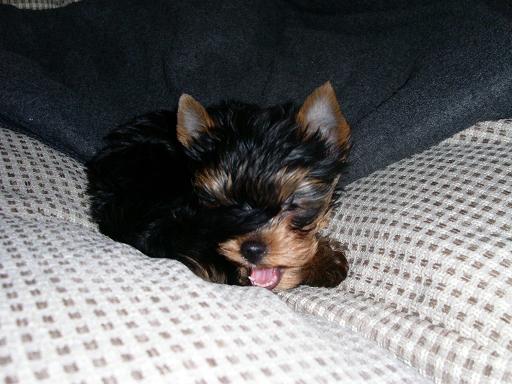 Posing can be fun also.....WHEN I am in the MOOD, that IS !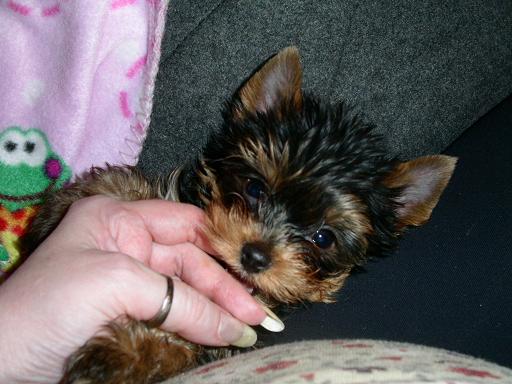 But NOTHING beats CHEWING though !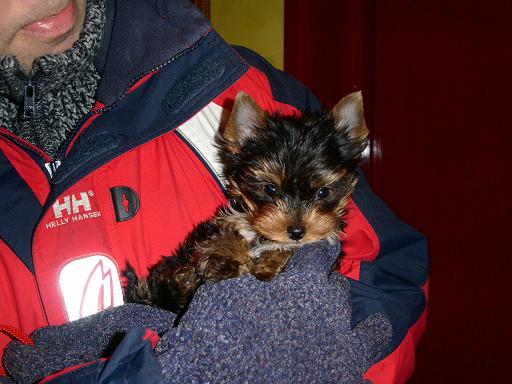 Going out for a little walk with dad !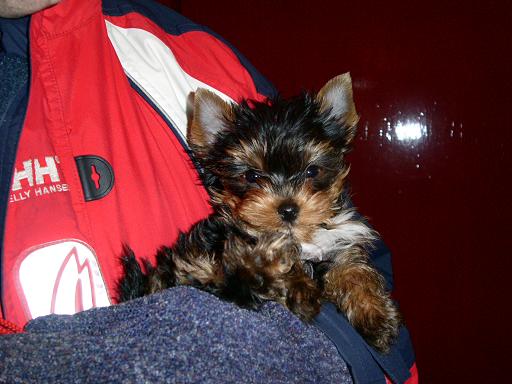 I´ve got the look of an aristocrat, with a white "hankie" on my little chest & with a black mask, across my eyes.....I am a VERY posh-looking dude, indeed !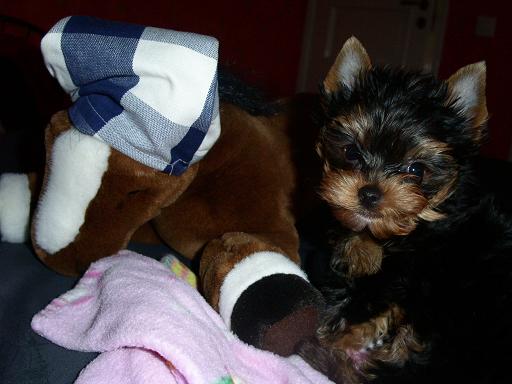 This is my bed-buddy......The Horse !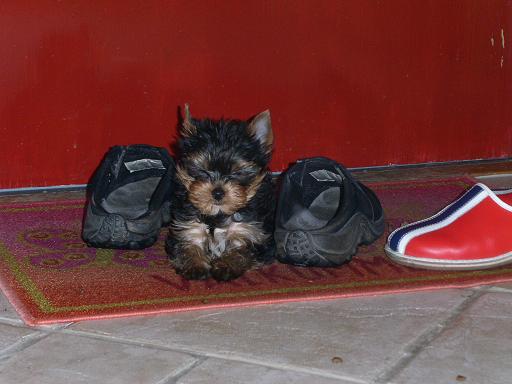 NO !!! I REFUSE to have my pic taken RIGHT NOW !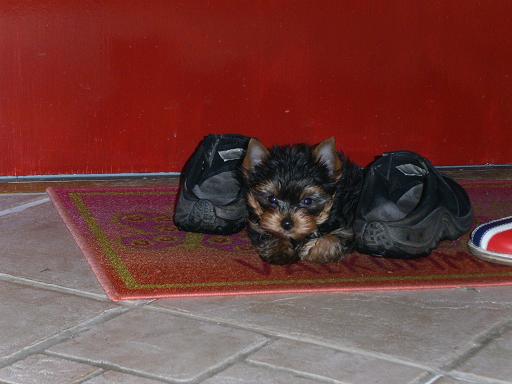 OK !!! Now I DECIDE that you CAN take your little pic of ME !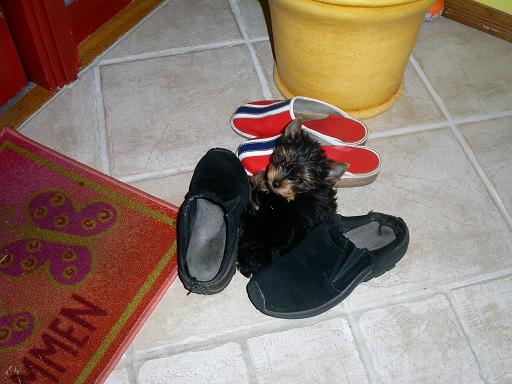 I think that mommys shoes, are my brothers & sisters !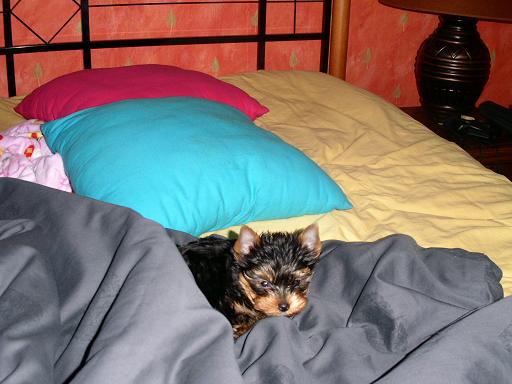 I wanna sleep NOW ! Turn off that light......paweese !!!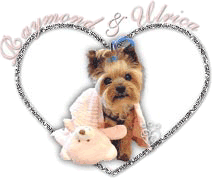 Please VOTE for us IF YOU LIKE our WEBSITE friends !!!
It ONLY takes a MINUTE !
Just CLICK on RAYMOND ABOVE & then YES...thank you SO much, MOST appreciated !