Raymond 10
Raymond Mixed Pictures 2 !!!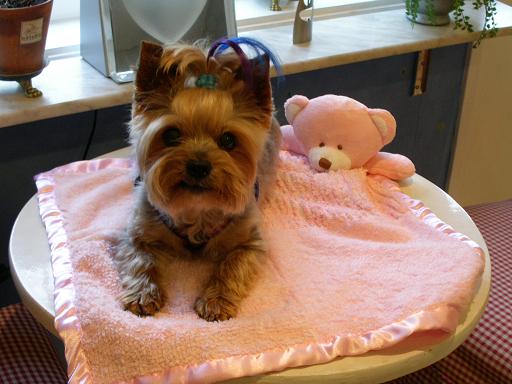 I love my little pink teddy-blankie, that my buddy Bry kindly sent to me Raymond !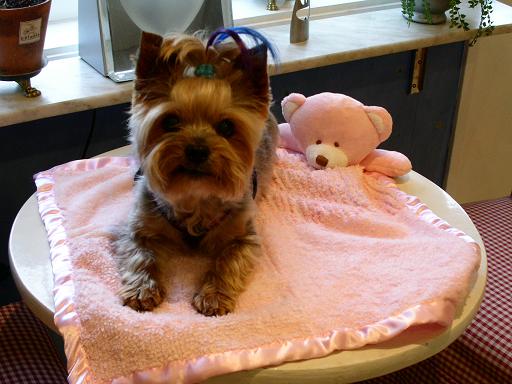 I just donīt understand WHY boys shouldnīt have pink stuff ???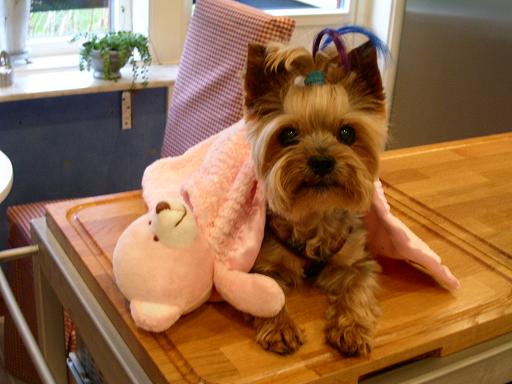 I loooove pink and Iīm a proud metrosexual myself !!!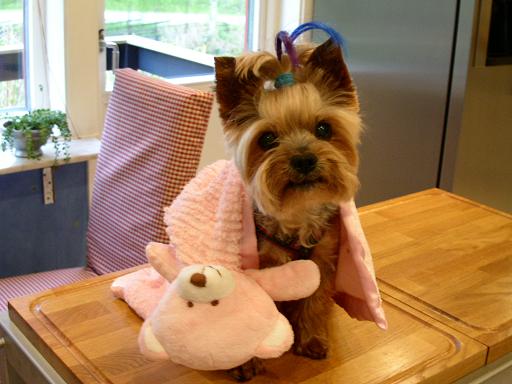 Pink must be the bestest colour EVER !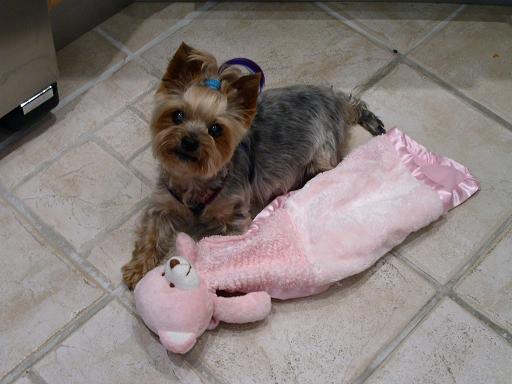 What did you say ???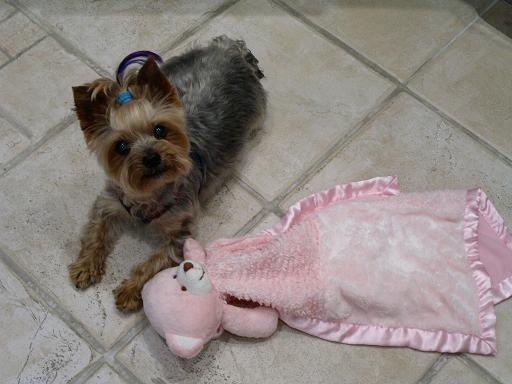 I am NO girl !!! I said that I LOVE pink, NOT that I am a GIRL....hmmmppff !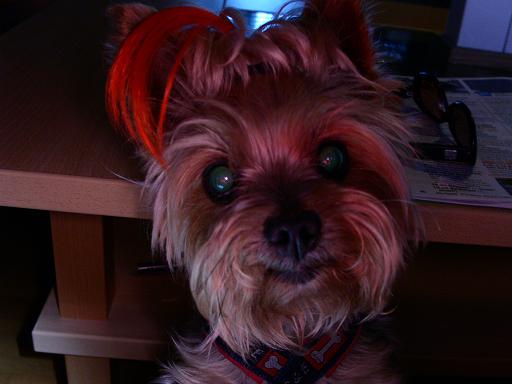 This is what I do to mommy EVERY evening !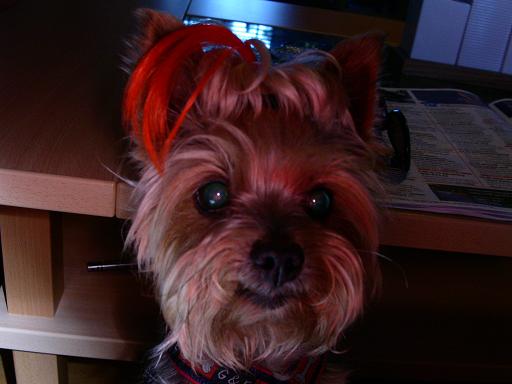 I just stand there, right up in her face & cute-looking, until she surrenders and gives me a tasty treat !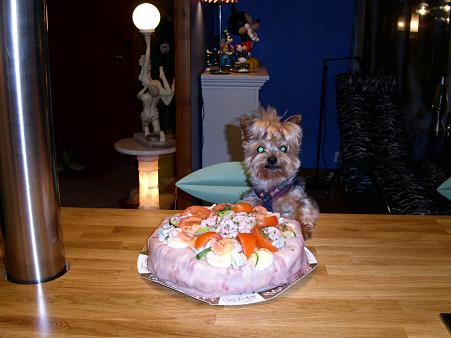 A smorgos-cake isnīt THAT bad either....mmmm !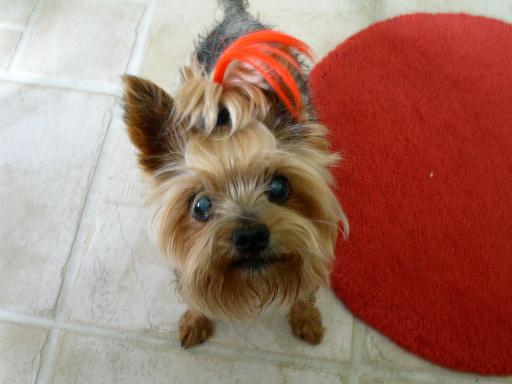 Werenīt you supposed to watch over me ???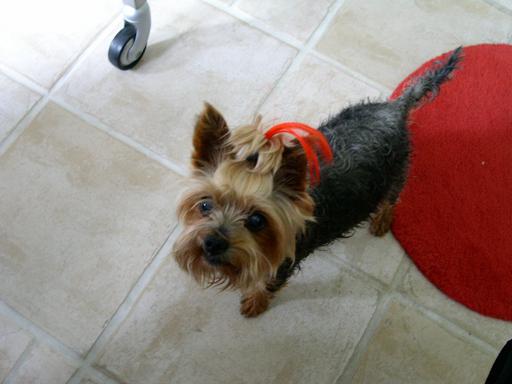 You just CANīT leave me outside by myself ALONE, in the POOL mommy.....are you TOTALLY crazy !?! Get off that phone NOW !!!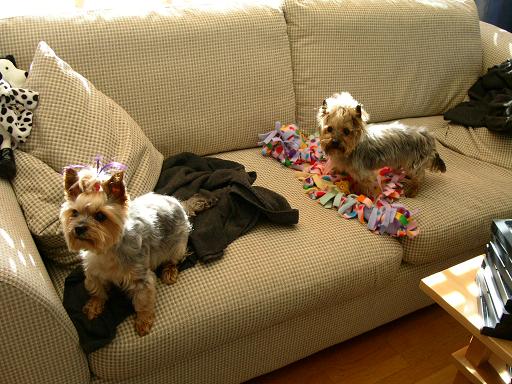 Me Raymond and my very best friend Ludvig at our house !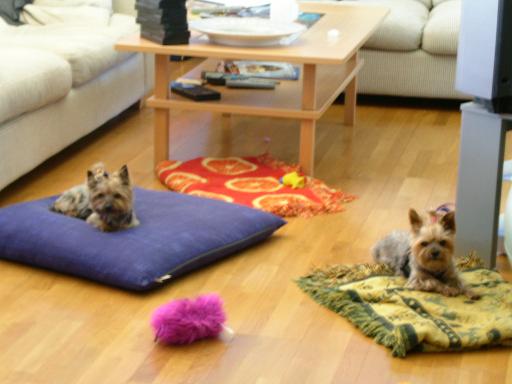 We had a little slumber-pawty !!!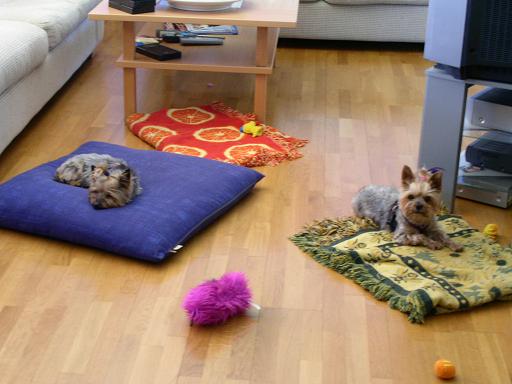 We are two adults and we are allowed to have pawtys !!!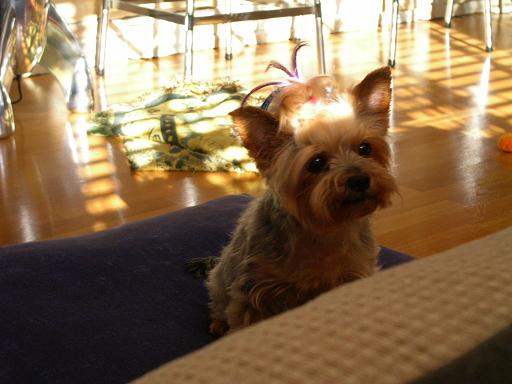 Hmm..hmmm ??? I wonder if it is MORE comfy up there ?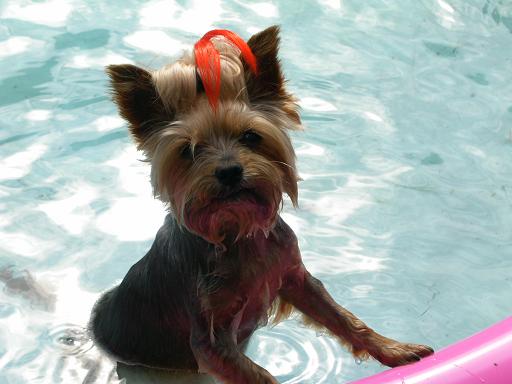 Come on.....have you NOT seen a "nekked" yorkie-boy before !?!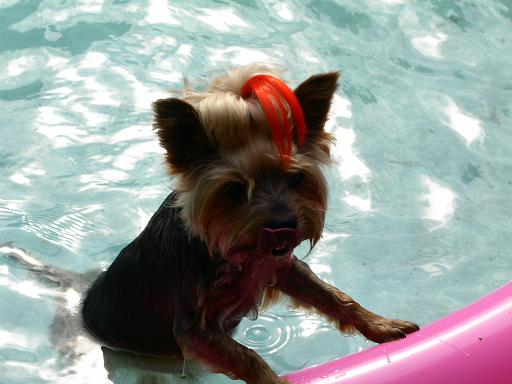 My tongue is VERY long indeed !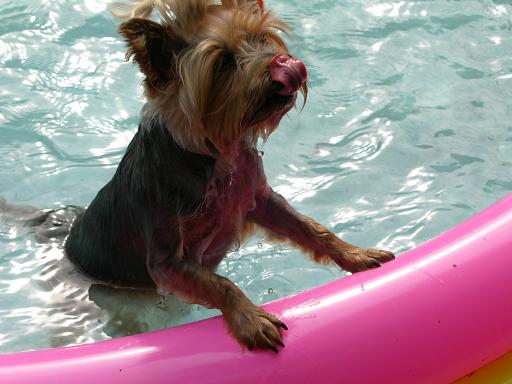 I think that Gene Simmonds in Kizz, should be afraid !!!!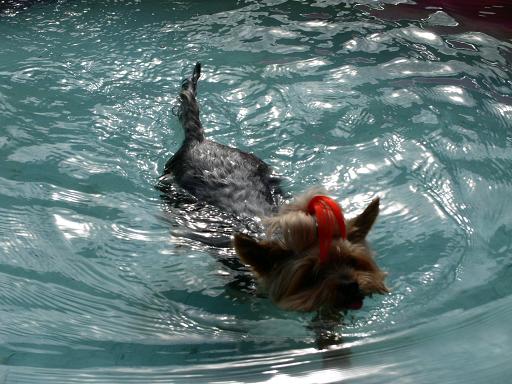 I use my tongue a lot, even when I take a little swim !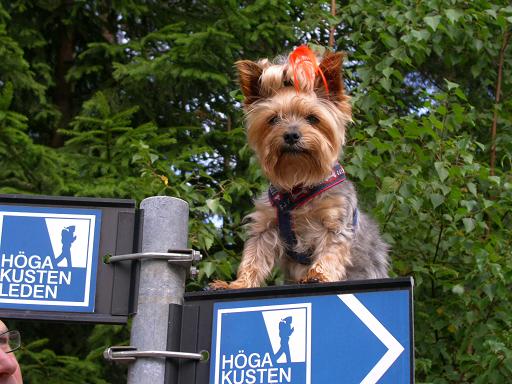 Welcome to Sweden & to Höga Kusten friends !!! I am Raymond and Iīm your little swedish tourist-guide !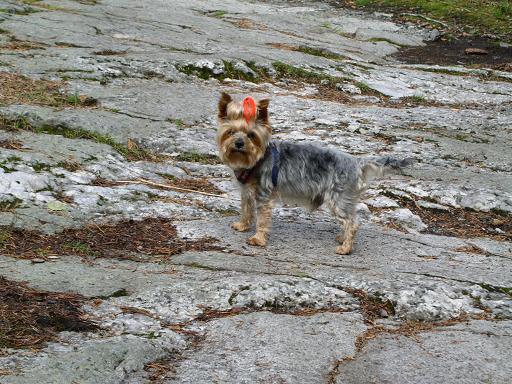 Rocks rocks.....hehehee...woof, woof !!!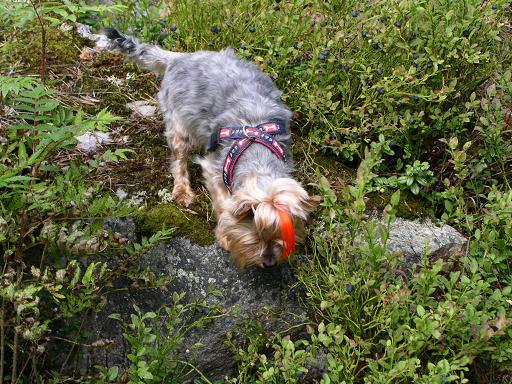 It is nice to be able to pick my very own blueberries, just outside in the woods, nearby our house !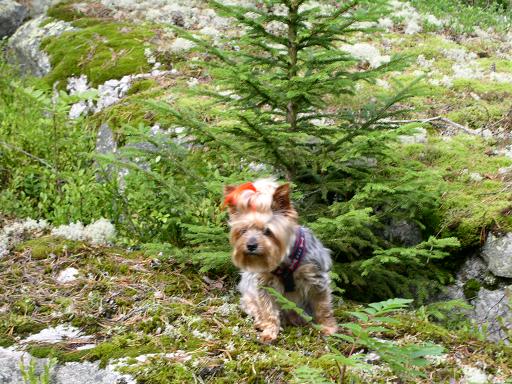 I can pick my very own little Christmas-tree also, if I want to !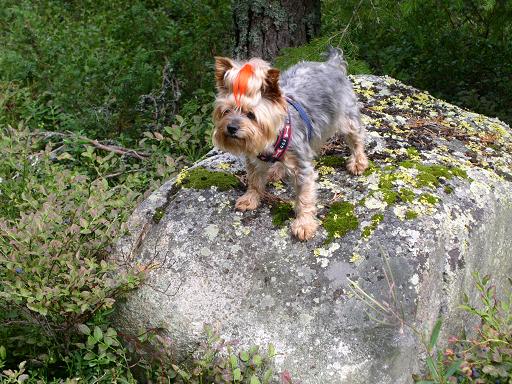 I always look for elks & bears !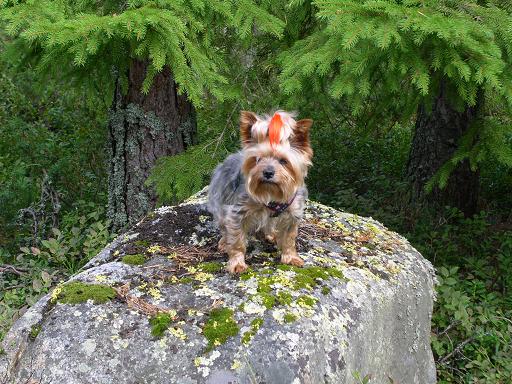 But I have only found deers & hedgehogs so far !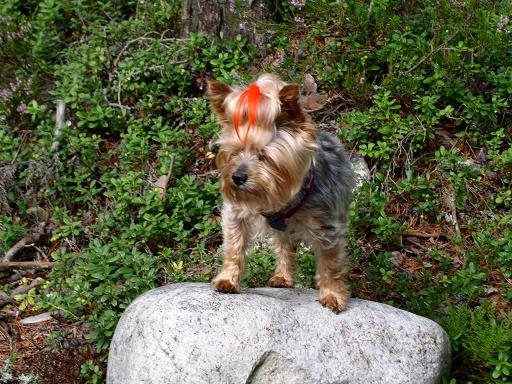 II am a VERY good friend to Mr Fox also !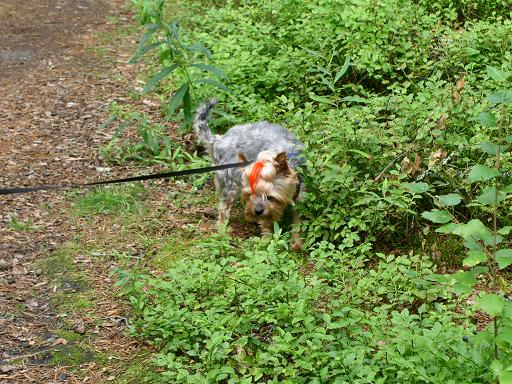 I just sent him a message here !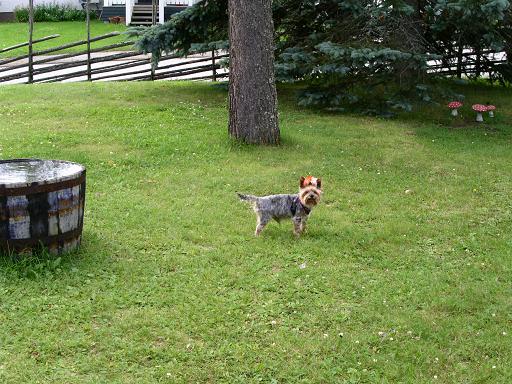 He use to come and visit me at home & on my properties also. Then I will take out some doggie-bisquits for him ! VERY Kind & smart of me, huh ?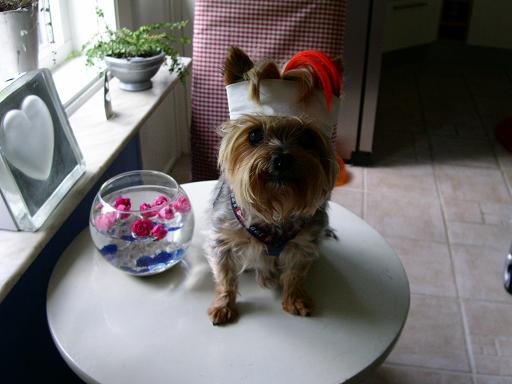 Mom !!! What are you up to THIS time ??? I look like a brutal gang-leader here, or like a veteran, or like a Samuri or a little Ninja.....hmmm !?!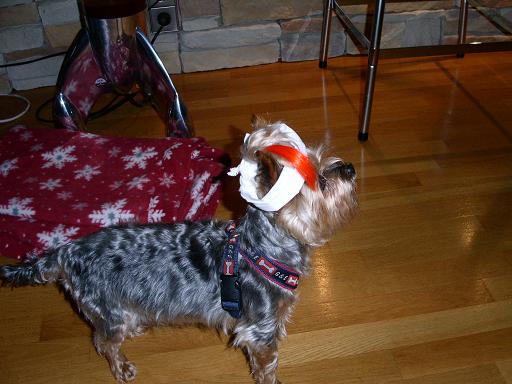 Dad.....mom is harrassing me AGAIN ! TP on my HEAD !!! What ever will she do the next time ???......HELP !!!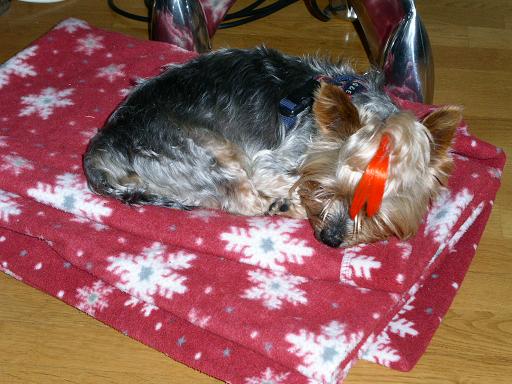 I think I will take a little power-nap, to get my sanity back here....puuhuu !
Raymond 11
Donīt miss it !!!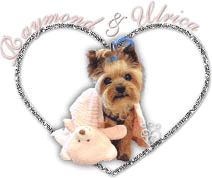 Please VOTE for us IF YOU LIKE our WEBSITE friends !!!
It ONLY takes a MINUTE !
Just CLICK on RAYMOND ABOVE & then YES...thank you SO much, MOST appreciated !
Back to Raymonds first side !!!